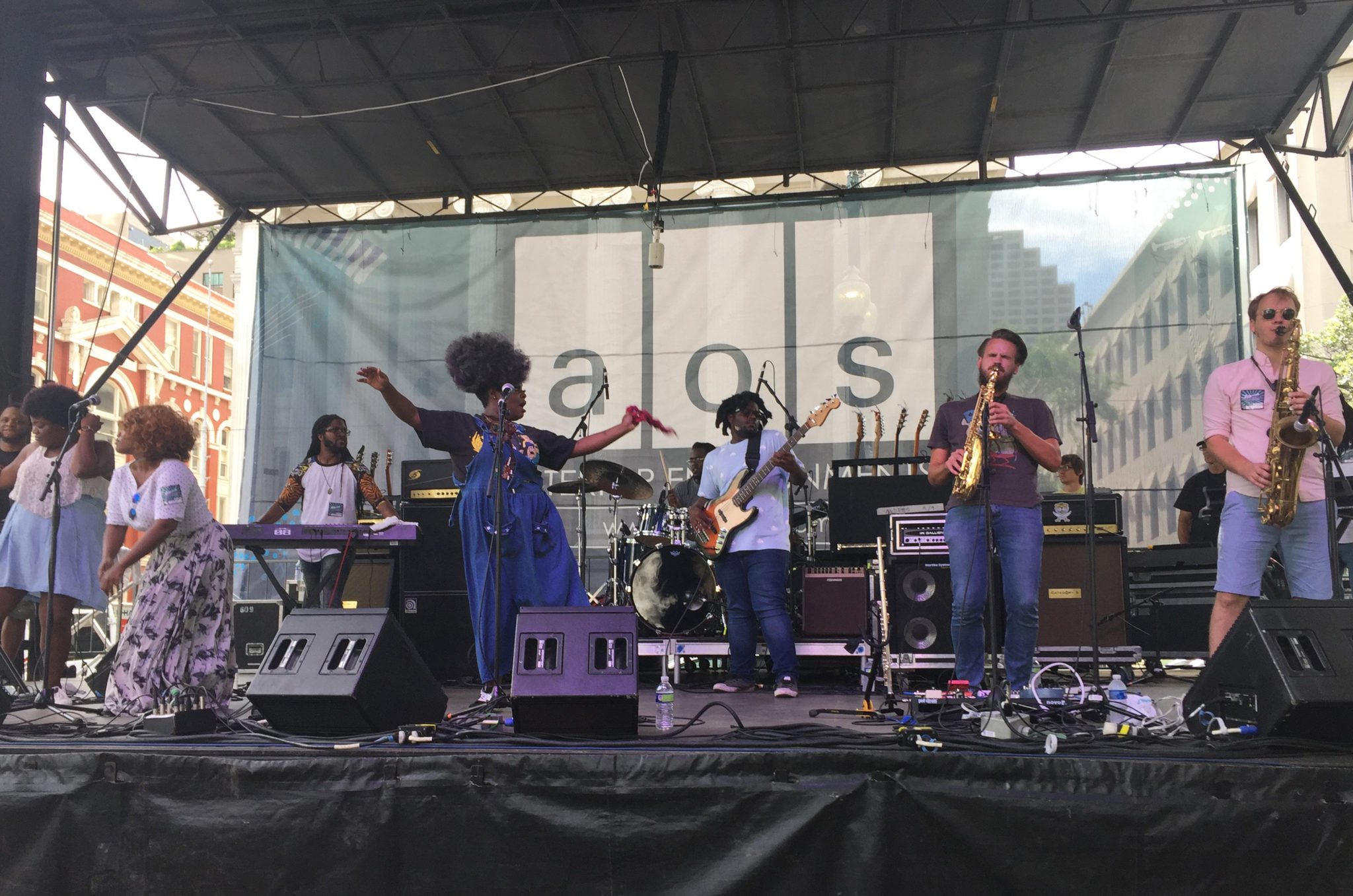 28 Feb

2018 YLC Wednesday at the Square Line-Up

Just around the corner, Wednesday at the Square, Young Leadership Council (YLC)'s annual music series, begins on March 14th. The free 12-week concert series gathers the crowds for funky music, delicious food and drinks, and local artists at Lafayette Square in the heart of New Orleans' CBD from 5-8 pm.

As the Title Sponsor for the 2018 Wednesday at the Square season, we're excited to present the official band line-up!
2018 Wednesday at the Square Line-Up
MARCH 14 | The Lost Bayou Ramblers and Mia Borders
MARCH 21 | Walter "Wolfman" Washington + Johnny Sketch and the Dirty Notes
MARCH 28 | Marc Broussard + Helen Gillet
APRIL 4 | Sweet Crude + Travers Geoffray
APRIL 11 | Flow Tribe + Daria and the Hip Drops
APRIL 18 | Wayne Toups + Darcy Malone
APRIL 25 | Big Sam's Funky Nation + The Deslondes
MAY 2 | Amanda Shaw + Trumpet Mafia
MAY 9 | Bonerama + The N'awlins Johnnys
MAY 16 | Headliner To Be Announced  + Motel Radio
MAY 23 | Maggie Koerner + Naughty Professor
MAY 30 | Shamarr Allen and Robin Barnes and the Fiyabirds
Rain Dates: June 6 & 13
"Our team is proud to partner everyday with an architecture and design community that is as inspiring as the city from which we hail," says Shelby Russ, AOS President and CEO. "In turn, we believe it is our responsibility to give back to the community by donating our time, talents, and treasure to further the arts and culture that fuels that inspiration. By committing to organizations like YLC, we have the chance to make a profound and deep impact on this incredible place we get to call home."
Stephanie Powell, YLC Executive Director, expressed her gratitude: "We wish to sincerely thank AOS for their support of YLC's volunteer-led community service projects and its mission to develop leadership in young professionals through community service."
Russ notes, "Wednesday at the Square is one of our most beloved festivals, and we simply cannot imagine spring in New Orleans without it! This is why we feel it is our responsibility to this community to support the good times, great music, and outstanding contributions that YLC makes to our community. We hope to see huge crowds for what promises another wonderful season."
Want to make your mark this year? Volunteer while reveling in New Orleans' music and cuisine every Wednesday from March 14th to May 30th. Proceeds from food and drink sales at each concert benefit YLC's community service projects, which are designed to improve the quality of life in the Greater New Orleans area and to foster leadership skills in young professionals.
See you at the Square!