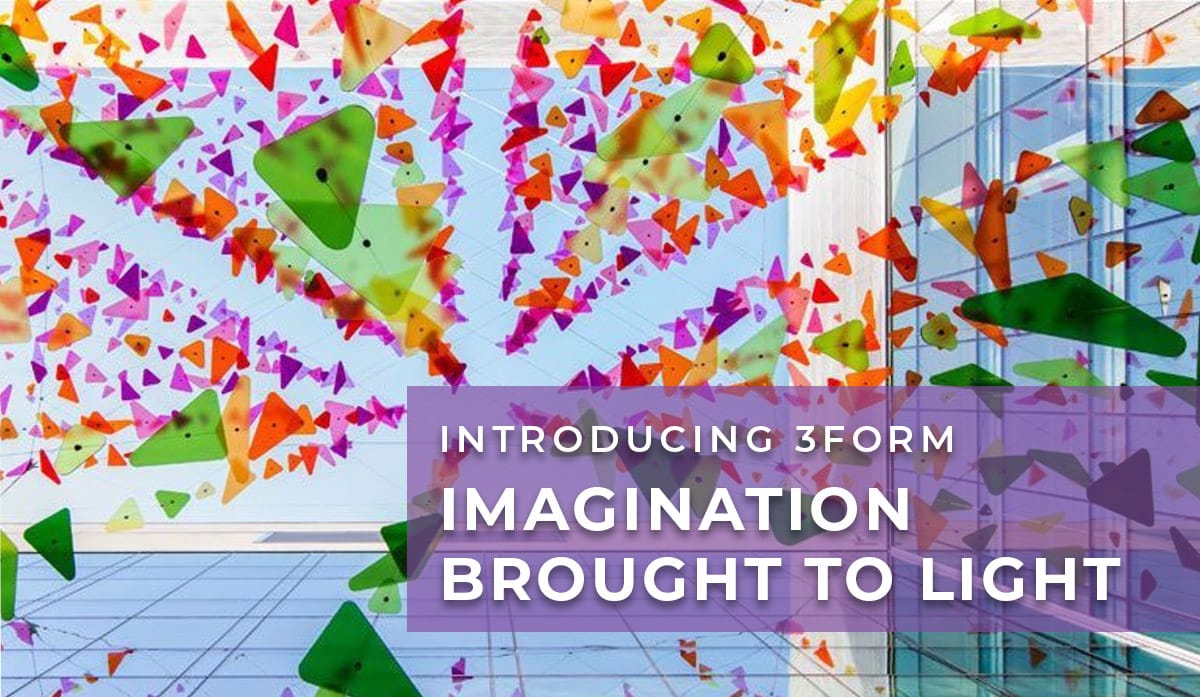 09 Sep

3Form: Imagination Brought to Light

AOS is thrilled to announce our new partnership with award-winning materials manufacturer 3Form! From simple materials to sophisticated solutions, 3Form helps create meaningful designs and sensory experiences through form, texture and light. Together we are here to help you achieve your vision, become an extension of your team and provide expertise regarding programming, fabrication and installation. As your design-assist partner, we're here to get it done—together. 

Through design-driven material solutions, 3Form offers breakthrough sustainable products that help bring projects to life. Their unique approach promotes craftsmanship, community and sustainability. 3Form works with a global community of artists and makers to teach and inspire new ways of thinking about materials and design. At their headquarters in Utah, they push these ideas even further to develop them into solutions that are refined answers to a single question: What if?

Through 3Form's custom solutions, the design possibilities are endless. Dynamic interior solutions include acoustics, sliding doors, artwork, flooring, furniture, lighting, signage, reception desks and more. Exterior applications also vary from canopies and benches to building accents. Whether your project is in the corporate, education, healthcare, hospitality, public space or retail market, 3Form solutions can help you elevate your space and make a statement.

Add extra polish to your vision with 3Form's array of materials, including resins, glass, felt, xteriors and woods. Together these elements can create distinct looks through colors, patterns and interlayers, digital printing, diffusions and effects. With endless possibilities, what would you create?

Diffuse sound with your own design vision ringing loud and clear. 3Form's absorptive products help create environments that look and sound amazing.
Create space, privacy and areas of focus with endless design options. Partitions easily become a playground of customizable products that let you cut inspiring paths through space.
Redefine vertical space and bring walls to life with light, texture, color, pattern, imagery and more.
Get people looking up at to your design skills with 3Form's inspiring collection of ceiling solutions, including tiles, baffles, shapes, fins and more.
Leave a lasting impression with the design possibilities of these welcoming products and take your design to the next level with form, light, pattern, color and more.
Bring these beautiful, simple and highly functional solutions to life with your unique creative vision.
Get creative outside with a colorful expression.