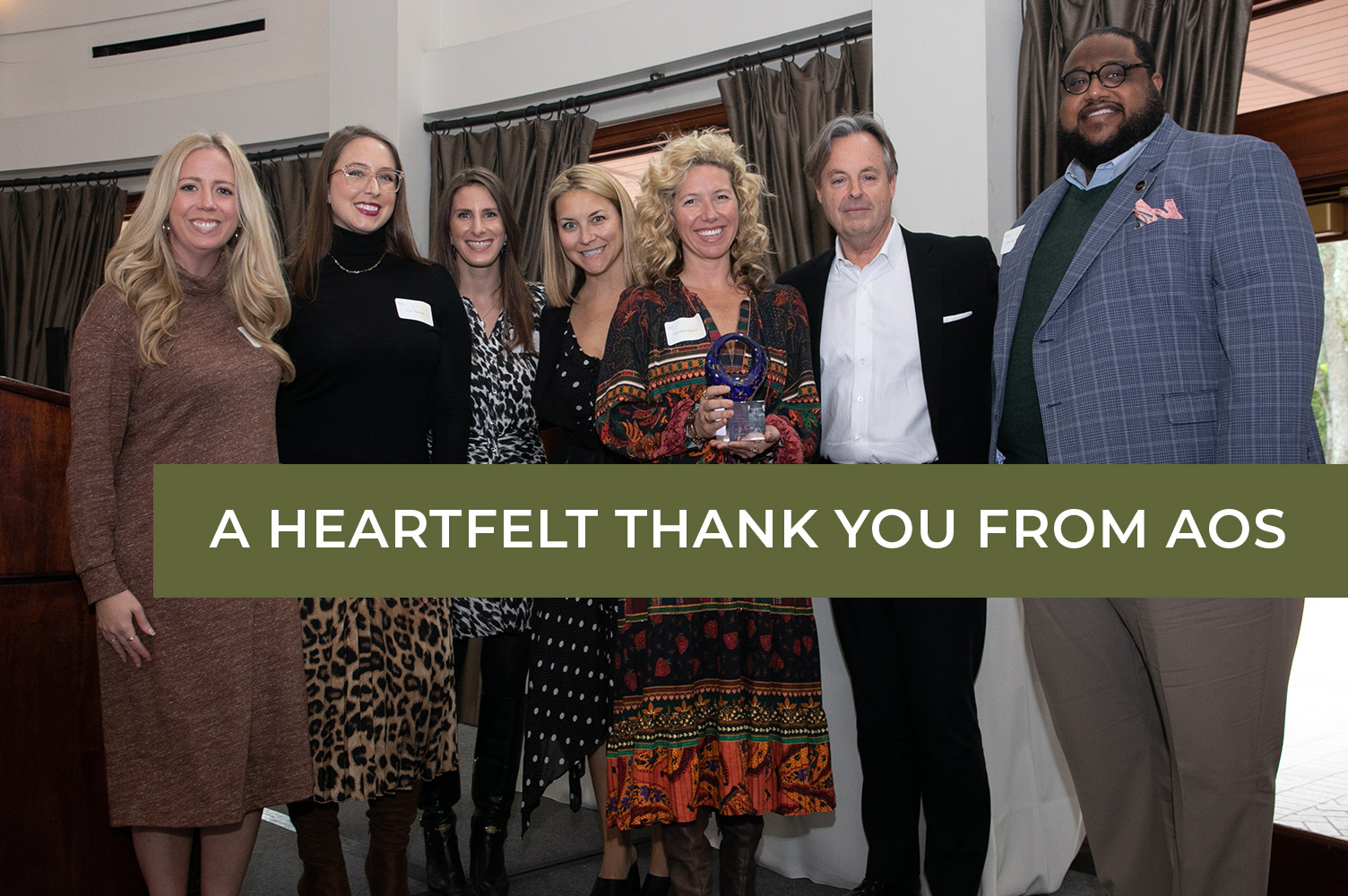 30 Nov

A Heartfelt Thank You from AOS

AOS graciously thanks the Association of Fundraising Professionals (AFP) Greater New Orleans Chapter for their hard work in support of National Philanthropy Day (NPD) and recognizing the countless individuals who are striving to improve our region. AOS was honored to be amongst such an inspiring group of philanthropists, fundraisers and volunteers and was truly humbled to be selected as this year's Outstanding Leader in Corporate Philanthropy.

Through leadership groups like this, we are empowered to create a better world, connect our community needs with community resources, and make our goals a reality. From the bottom of our hearts, we thank everyone who works tirelessly with and for nonprofits in support of their programming and fundraising, including the executive directors, staff, volunteers and board members. Their dedication, time and service to these organizations have a direct impact on transforming our region.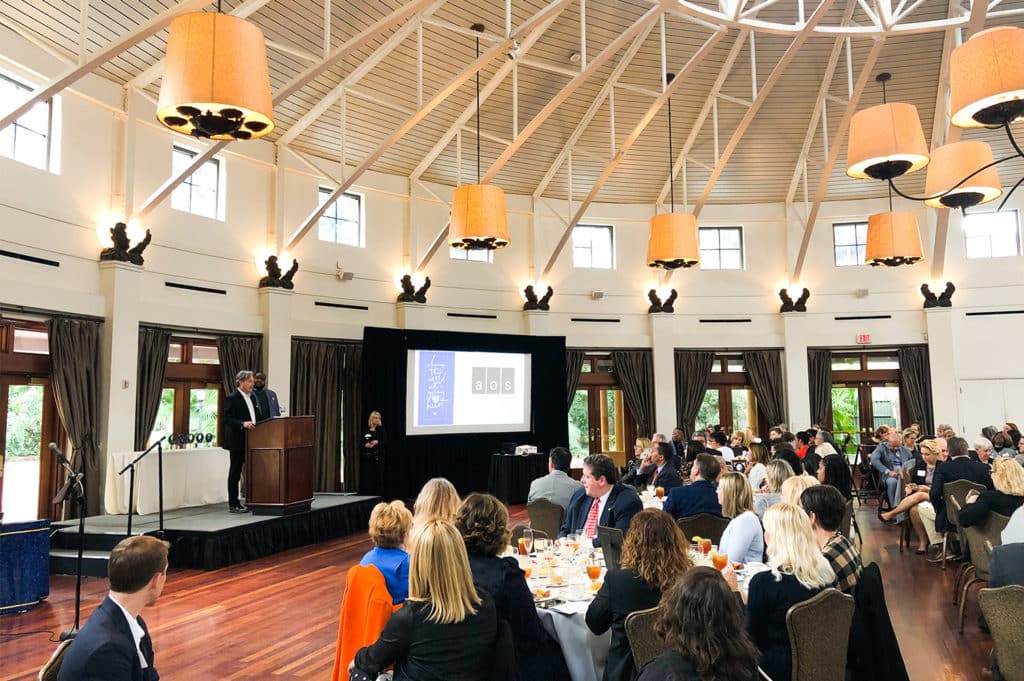 The National Philanthropy Day celebration took place on Wednesday, November 16, 2022 at the Audubon Tea Room, and AOS was grateful to be joined by a few of our community partners, including Andrew Koehler, 2022 YLC President; Jasmine Brown, VP of Public Policy at GNO, Inc.; and Meg Miles, Executive Director of YAYA Inc.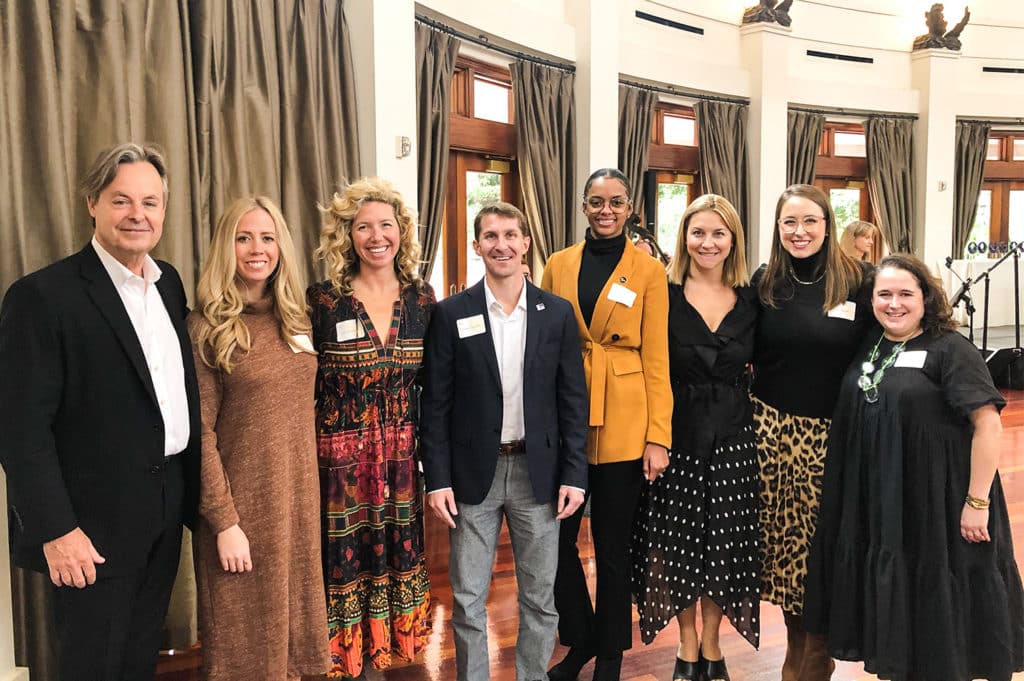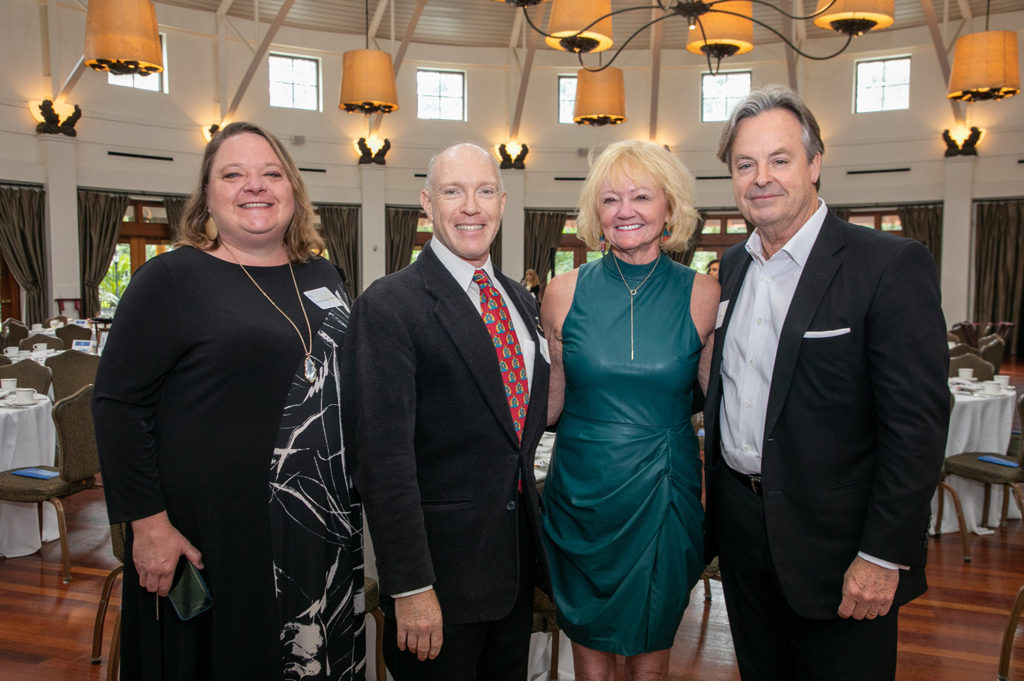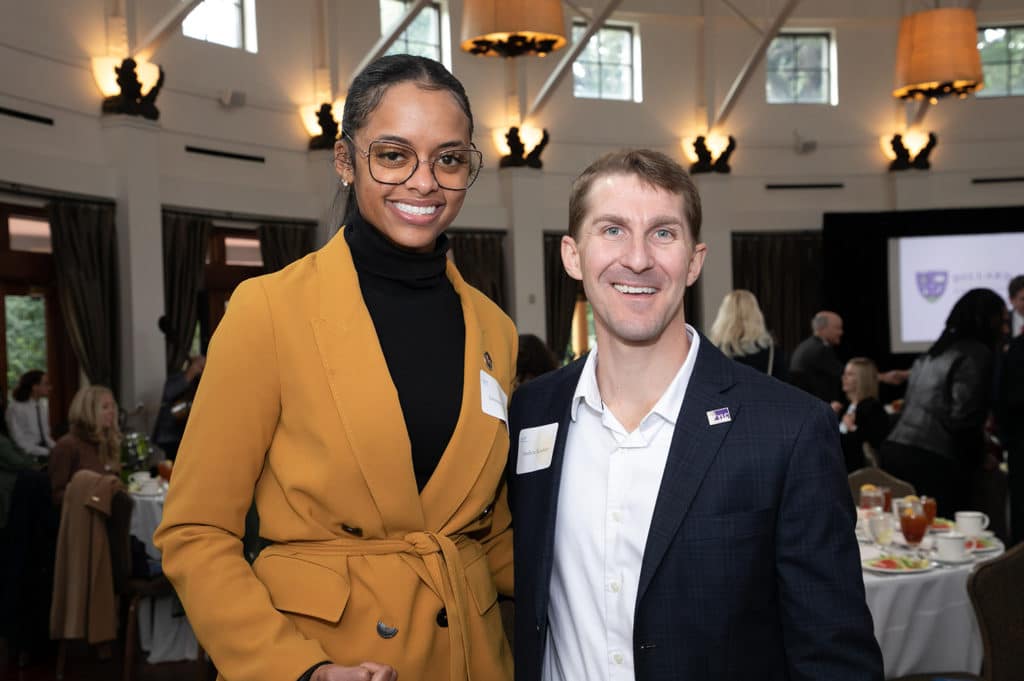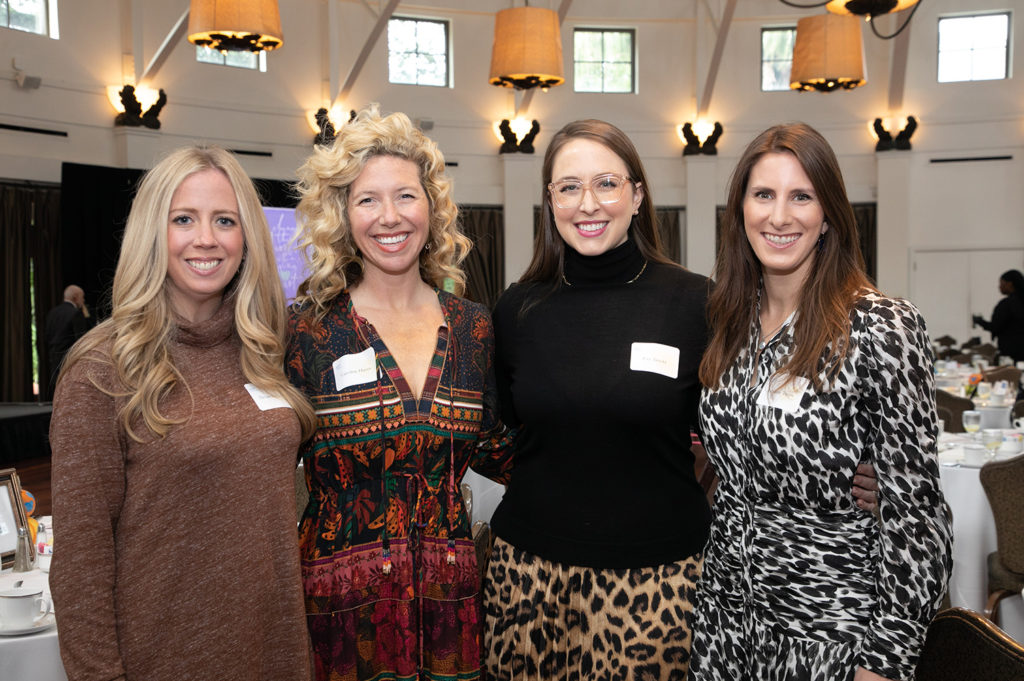 Organized in the 1980s, NPD is significant in recognizing the important role philanthropy has had on societal change and celebrates the charitable work that everyone does to enrich our world. On this day especially, we celebrate the change we've made, the change we're making, and the change that is yet to come.
It's important to remember there's more than one way to give. We can start small or choose to go big. A few ways to get involved and take action could be attending an event, volunteering your skills, organizing a fundraiser or donating goods in need. Throughout the year, there are also many giving days and initiatives seeking to drive positive change and make a difference, such as GiveNOLA Day, National Philanthropy Day and Giving Tuesday.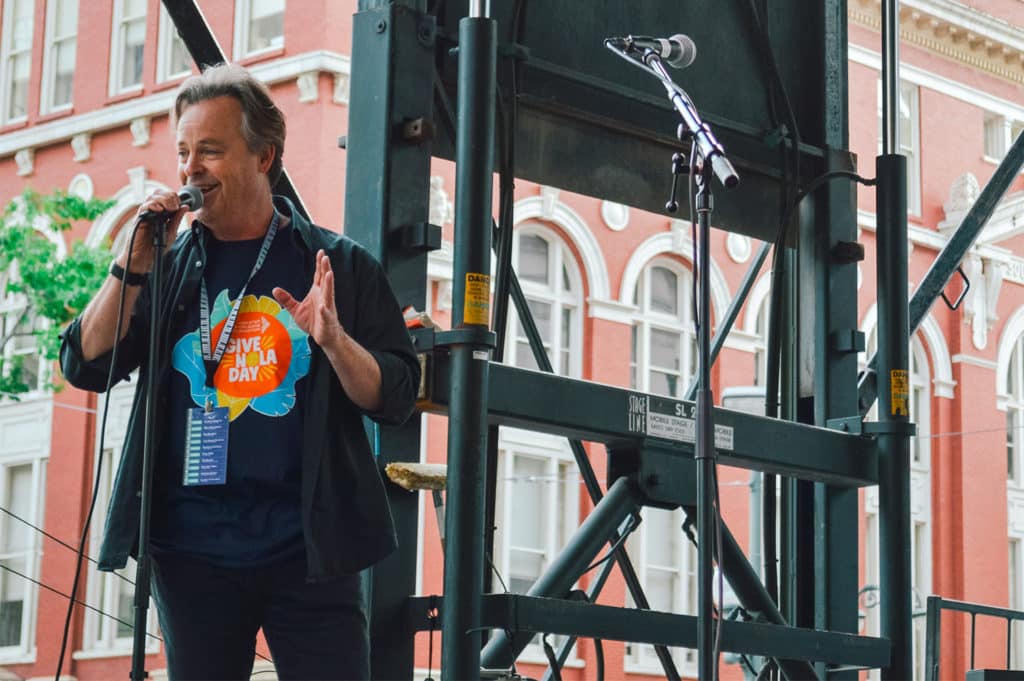 While we reflect on the meaning of giving and all that it has made possible, we encourage our peers to also focus on why they give. At AOS, we're committed to working with nonprofit organizations as partners, not just beneficiaries, to make the Greater New Orleans region a stronger, thriving and more equitable place for all. Each year AOS contributes over $250,000 annually to organizations committed to championing diversity; professional development; arts, music and culture; people from low-income households; and other underrepresented communities. We hope you will join us in giving back and investing in our community. While there are many inspiring organizations, here are a few that are close to our hearts:
Contemporary Arts Center New Orleans, Ellis Marsalis Center for Music, French Quarter Festivals, Inc., KID smART, Liberty's Kitchen, National Organization of Minority Architects (NOMA), New Orleans Jazz & Heritage Foundation, Son of a Saint, unCommon Construction, Young Artists Young Aspirations, Inc. (YAYA), Young Leadership Council (YLC), and Youth Empowerment Project (YEP).
Photos | Riverview Photography, Courtesy of AFP Greater New Orleans Chapter