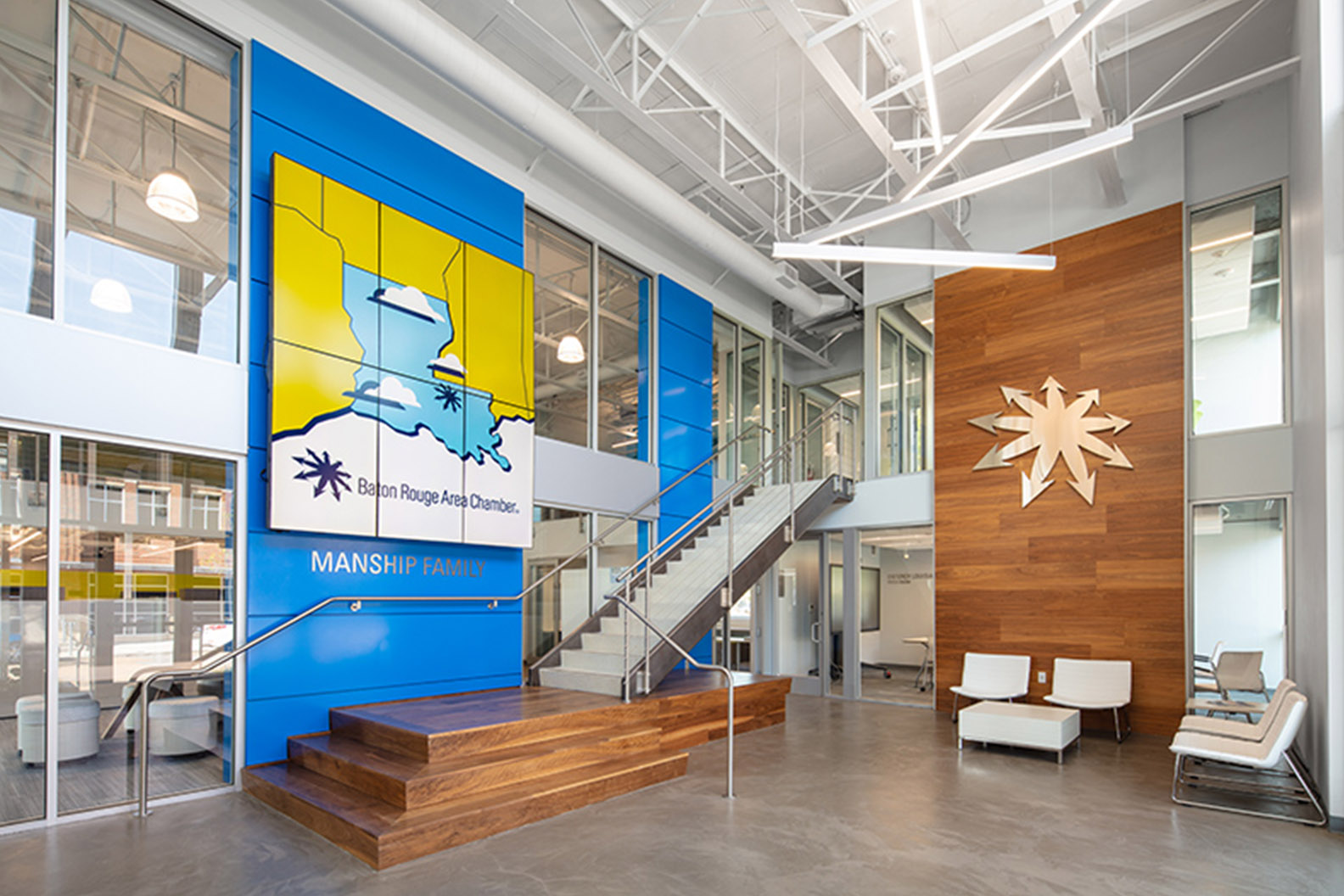 19 Aug

AIA Baton Rouge Rose Awards 2019

Congratulations to all of the winners of the 2019 AIA Baton Rouge Rose Awards! As an annual sponsor of the event, our team had a wonderful evening supporting the design community and all their hard work. Held at the Old Governor's Mansion, the annual design competition recognized exceptional designs by local architects, bringing the community together and spreading awareness of the outstanding work across the greater Baton Rouge area. We extend a special congratulations and thank you to Coleman Partners and WHLC Architecture for partnering with us on such outstanding projects.

AIA Baton Rouge Gold Rose Award

Home to the LSU College of Engineering and a hub of innovation, the state-of-the-art facility stems from the theme "Engineering on Display" and supports 21st century learning, providing students and faculty with a variety of spaces for collaboration and independent work so they can choose how they prefer to learn, gather and work. Click here to learn more about the project.

AIA Baton Rouge Silver Rose Award

The renovation and expansion resulted in a total transformation of a 1950s building in downtown Baton Rouge and is once again a modern home for the Baton Rouge Area Chamber (BRAC). Through a spacious lobby and atrium, various workstations and collaborative meeting areas, the Center provides an inspiring and contemporary environment for employees, board members and local businesses to connect and foster economic development. Take an in-depth look at WHLC's design process here and learn more about the interior solutions AOS provided here.