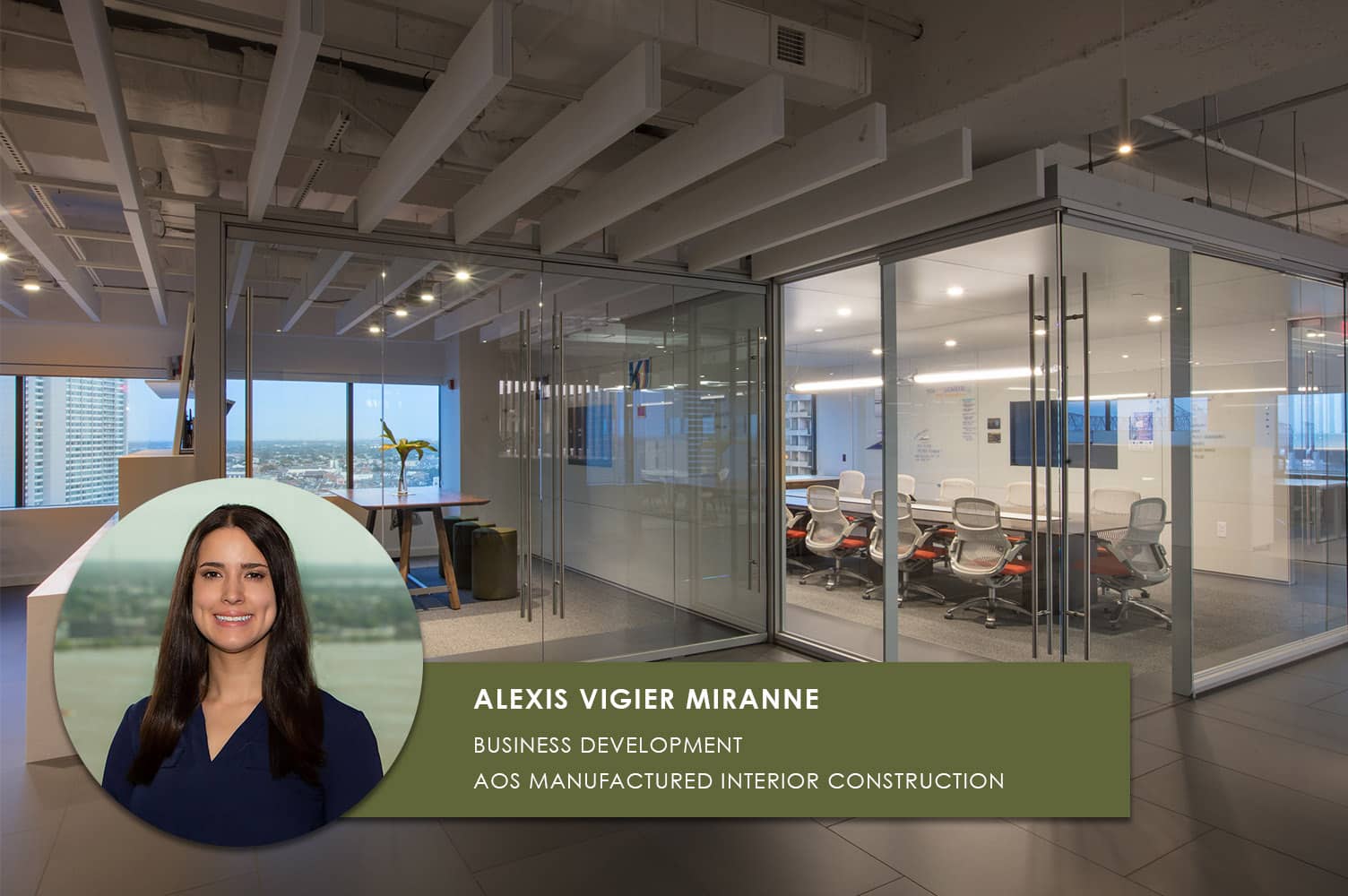 30 Apr

AOS Adds to Its Growing Team

AOS Interior Environments is excited to announce that Alexis Vigier Miranne has joined our Manufactured Interior Construction team as its newest business developer. Alexis will be responsible for cultivating relationships across the region; raising AOS and the Manufactured Interior Construction Division's profile with both end users and key influencers—designers, architects, general contractors, and developers—and serving as a go-to Manufactured Interior Construction educator and project liaison.

With an English literature and journalism background, Alexis has built her career around strategic communication. Most recently, she was the marketing communications specialist for Phelps Dunbar, where she worked closely with the firm's CMBDO and 280+ attorneys to personify the brand, streamline the firm's voice, and modernize marketing materials to generate talent and business. Prior to that, she was the director of marketing for Trapolin-Peer Architects where she was integral in facilitating business development and marketing functions advancing the firm's brand, managing business opportunities and collaborating with the firm's leadership. 

Miranne's commitment to messaging and knowledge of the industry made her an outstanding candidate to join AOS's growing team as the company continues to expand its capabilities in Manufactured Interior Construction, providing clients with rapid and sustainable solutions that respond and adapt to companies' changing needs.

Learn more about our Manufactured Interior Construction division here.