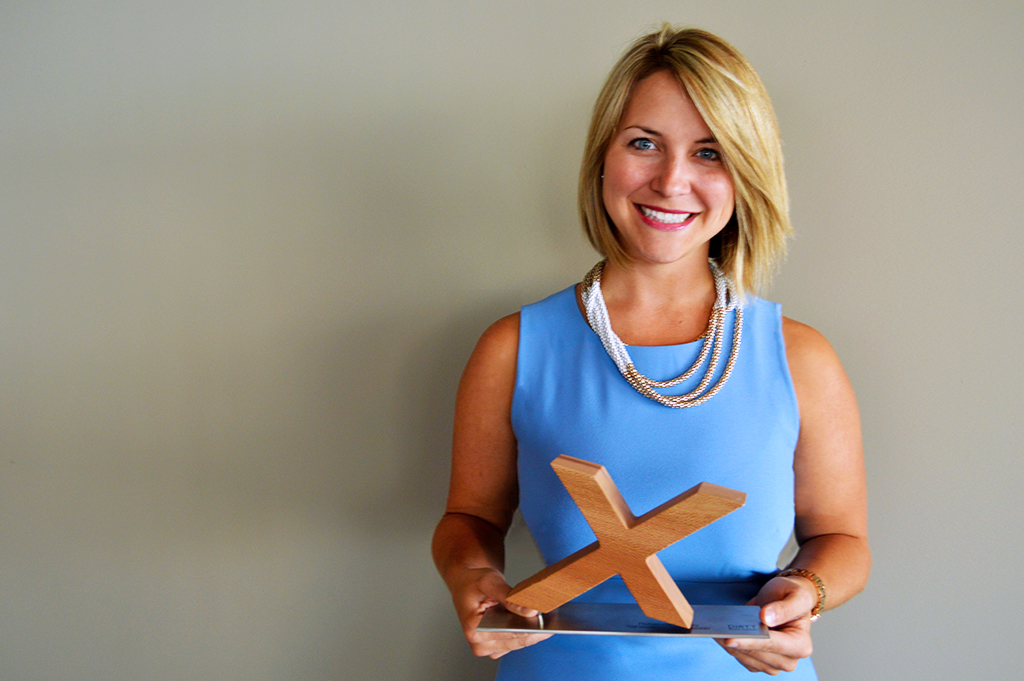 26 Aug

AOS Announces New VP of Modular Interior Construction

AOS is thrilled to announce the promotion of Rebecca Cooley as Vice President of our Modular Interior Construction division. Since joining the AOS team in 2012, Rebecca has excelled as an ambassador for both AOS and the DIRTT solution. She has worked closely with leading architects, designers, contractors and developers to promote DIRTT's comprehensive solutions for interior spaces. Her commitment to her clients, deep understanding of the construction process, and talent for solving problems made this promotion a natural choice.

As VP of Modular Interior Construction, Rebecca will lead a team of Designers, Project Managers and Installers. She will continue to champion DIRTT in the community and build relationships that support local economic development and sustainable building practices.

"DIRTT pre-fabricated solutions are the next evolution of construction, where the demand requires building faster and cheaper.  DIRTT responds faster, but does not compromise on quality," Rebecca shared. "I look forward, with the support of our team, to continue educating our market on this new construction method to ultimately Build Better."

Prior to AOS, Rebecca earned a Bachelor Degree of Interior Design from Louisiana State University and immediately moved to London to work for a retail giant in their Store Development Department. She has been a licensed Interior Designer in Texas, Florida and Louisiana. She has worked for multiple architecture and design firms with projects ranging from public institutional facilities up to 430,000 square feet to luxury multi-family housing to corporate facilities. Rebecca is currently serving as the VP of City Centers for International Interior Design Association (IIDA) and the Events and Fundraiser Chairman for the National Organization of Minority Architects (NOMA). In June, DIRTT named her the DIRTT Champion of the Year for 2015.

Rebecca's promotion is a key indicator of the commitment AOS has made to DIRTT Environmental Solutions, which uses its proprietary 3D software to design, manufacture and install fully customized prefab interiors. Our clients in the corporate, government, education and healthcare sectors benefit from DIRTT's precise design and costing; rapid lead times with the highest levels of customization and flexibility; and faster, cleaner construction.