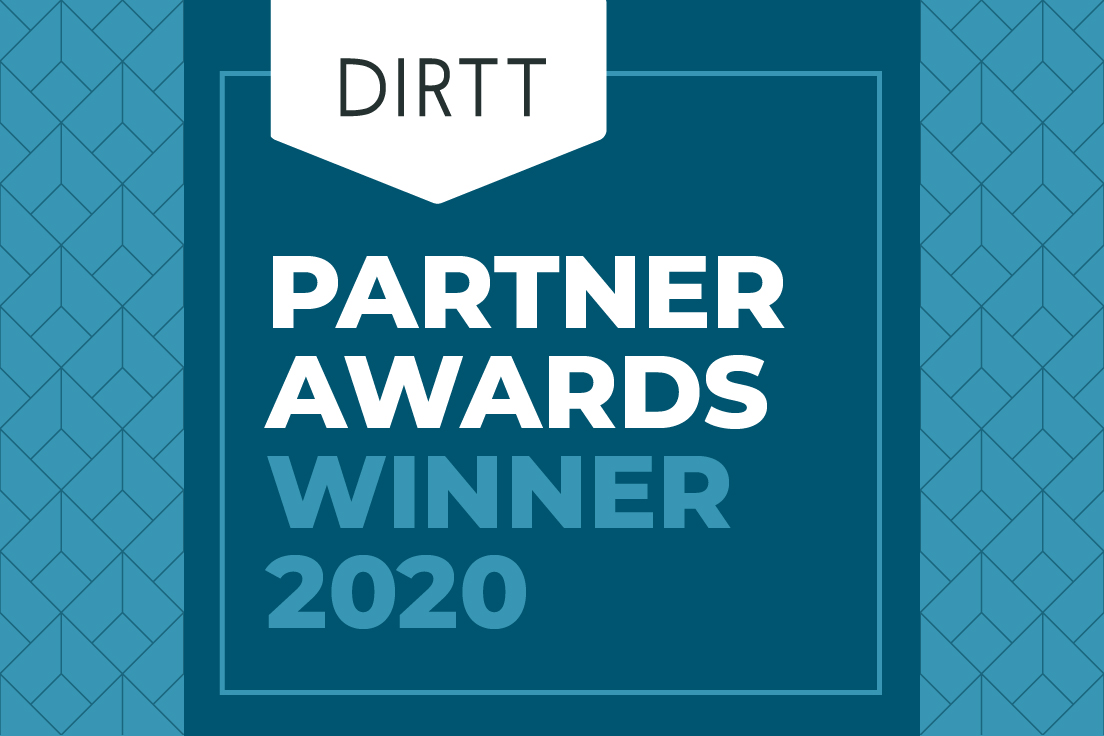 17 Mar

AOS Awarded 2020 DIRTT Outstanding Mentoring Partner

We're thrilled to share that AOS was selected as the winner of the 2020 DIRTT Outstanding Mentoring Partner Award! Thank you to our hard working project managers, installation team and business developers for their dedication to building better. By putting their minds together, they consistently share thoughtful insights for creative problem solving and ways to best serve our clients while working forwards a more sustainable future.

Jennifer Warwa, DIRTT's Chief Commercial Officer, expressed her gratitude, "As 2020's award recipient for Outstanding Mentoring Partner, AOS helped and encouraged other partners to reach their goals and created opportunities for ongoing development while setting examples of best practices and goodwill. Your team continues to deliver excellence when it comes to sharing insights and advice to other Partners, as well as DIRTT."

Congratulations to the following members of our Manufactured Interior Construction division:
Rebecca Cooley, VP of Manufactured Interior Construction
Alexis Miranne, MIC Business Development
Aimee McSpaddin, Project Manager/Designer
Matthew Rome, Project Manager/Architect
Lauren Wiles, Project Manager/Architect
Sean Chaney, Project Manager/Architect
Sadie Hocke, Project Manager/Designer
Rebecca Hays, Project Manager/Designer
Josh Tokar, MIC Field Specialist
About the Award
Out of 100+ dealers across the world, AOS received this award for furthering manufactured interior construction and helping other DIRTT Partners do the same. AOS' was previously awarded Partner of the Year in 2019 and 2015.
As design-assist partner, AOS closely collaborates with contractors, architects, interior designers and other trades. Our fast-paced, hands-on and problem-solving approach results in precise solutions carefully attuned to each client's mission. At AOS, we don't just build out spaces but are committed to building community. We are with our clients at every step of the process, through installation, day-2 and beyond.
AOS' recent projects include First Guaranty Bank Center, IMTT, LSU Pleasant Hall, Hancock Whitney Center, CIS Wellness Center, Entergy, BRAC Center for Economic Development and Rouquette Library at St. Joseph Seminary & College.
Learn more about our Manufactured Interior Construction solutions here.