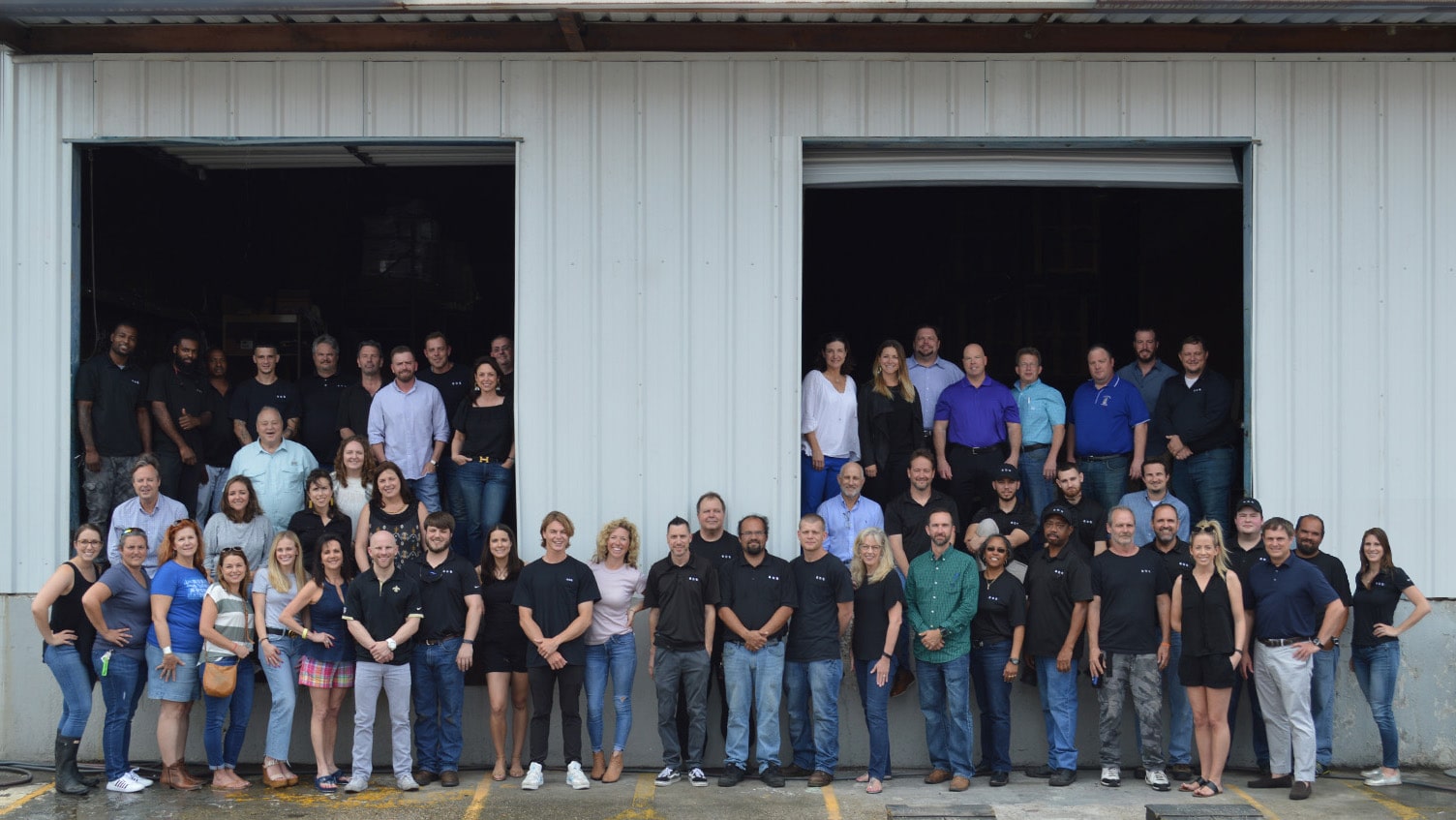 06 Jun

AOS Distribution Center Grand Opening

AOS is thrilled to announce the opening of a new distribution center in Jefferson that is dedicated to all warehousing, installation and service for the 400+ projects the company completes each year.

The new distribution center, located at 4820 Mehurin Street in Jefferson, Louisiana, is an expansion and remodel of the company's previous warehousing facility. The consolidated distribution center now spans 32,000 square feet and serves as the primary warehousing and service facility for AOS. The new facility features 4,000 square feet of office space, training rooms, high density shelving, staging areas and 2 separate docks to improve overall operational efficiency. It will continue to serve as home base to the company's dedicated team of 45 full-time warehousing, service and installation professionals, as well as a 10-truck delivery fleet.

"This new distribution center has been years in the works as we strive to best support our clients' needs across this unique region," said Terry Carpenter, AOS Vice President of Operations. "We believe in order to execute at the highest level of this business it is essential to have full control over the all warehousing, installation and service across every project. Our new facility is built to serve that mission. We see this as both an investment in our dedicated team and a commitment to the highest level of service for our clients."

AOS Interior Environments is a full-service provider of commercial furniture, manufactured interior construction, and storage solutions. They are the largest FF&E (furniture, fixtures, and equipment) contractor in Louisiana and Mississippi and have been partnering with clients and the architectural community to create beautiful, functional, and productive spaces for 43 years. A collaborative approach to workplace design results in precise solutions carefully curated for each client's purpose. For more information, visit thinkaos.com.