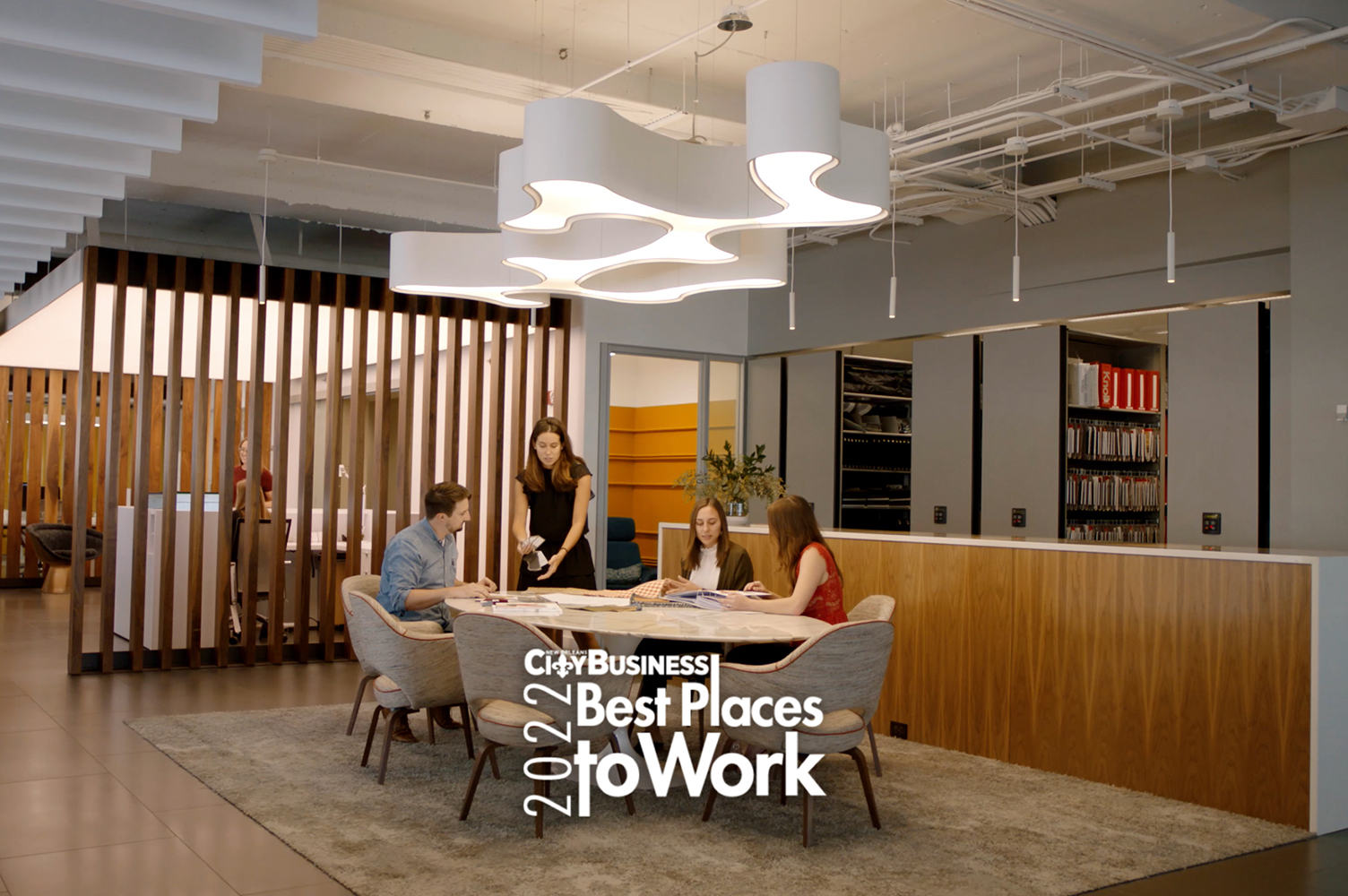 15 Sep

AOS Selected to Best Places to Work

AOS Interior Environments was recently named as one of New Orleans CityBusiness's Best Places to Work for the eighth year in a row! We are so grateful to our team for making AOS a great place to work each day and for making this award possible.

This annual program was created by New Orleans CityBusiness and Best Companies Group to identify, recognize and honor the best employers in New Orleans, benefiting the area's economy, workforce and businesses. Honorees were selected in three categories: Large Company (250 or more employees), Medium Company (50-249 employees) and Small Company (10-49 employees). AOS was acknowledged in the Medium Company category.

New Orleans CityBusiness evaluates this award based on workforce data, such as salaries, benefits, retention levels, employee advancement and workplace culture. Companies from across New Orleans entered the two-part survey process to determine the Best Places to Work in New Orleans. The first part consisted of evaluating each nominated company's workplace policies, practices, philosophy, systems and demographics. This part of the process was worth approximately 25% of the total evaluation.

The second part consisted of an employee survey to measure the employee experience. This part of the process was worth approximately 75% of the total evaluation. The combined scores determined the top companies and the final rankings. Best Companies Group managed the overall registration and survey process in Washington, analyzed the data and determined the final rankings.

AOS is honored to be among great company! While we congratulate all those selected, we would especially like to recognize our partners and clients who were also named among this year's Best Places to Work:
Large Companies
HRI Properties
Laitram
McGlinchey Stafford PLLC
Ochsner Healt
Phelps
St. Tammany Health System
Medium Companies
EskewDumezRipple
Grace Hebert Curtis Architects APAC
Impetus LLC
Irwin Fritchie Urquhart & Moore LLC
Jani King Gulf Coast Region
Landis Construction
Louisiana Public Health Institute
Mouledoux Bland Legrand and Brackett
MULLIN
Ryan Gootee General Contractors
The Domain Companies
The McDonnel Group
Small Companies
Greenleaf Architects APAC
LACHIN Architects APC
Moses Engineers
New Orleans Career Center
Perrier Esquerre Contractors LLC
Salley, Hite, Mercer & Resor LLC
Click here to view the entire list for 2022 Best Places to Work. All companies will be recognized in the December 16 issue of New Orleans CityBusiness.
For more information on the Washington's Best Companies to Work for program, visit www.BestPlacestoWorkNewOrleans.com.