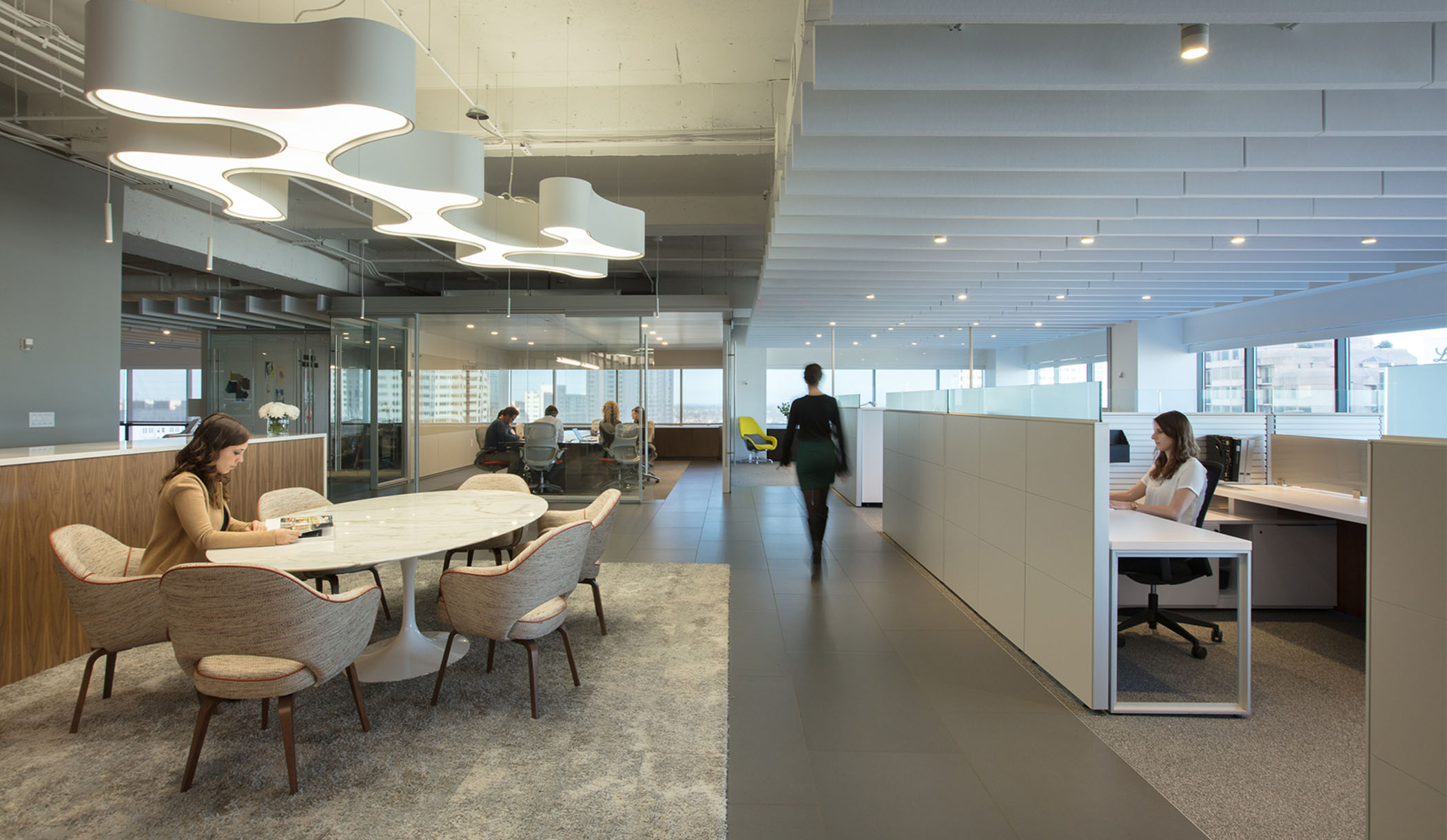 03 Jun

AOS Showroom Receives Architectural Record "Good Design Is Good Business Award"

AOS is thrilled to announce that local, award-winning architecture firms EskewDumezRipple and VergesRome Architects have been awarded Architectural Record's 2019 Good Design Is Good Business Award for its Headquarters and Showroom. The annual awards program recognizes exemplary architectural solutions that were instrumental in the growth and success of a range of businesses. This award hits especially close to home for AOS considering the late Florence Knoll's "total design" approach and pioneering, modern workplace solutions. It is through this principle that AOS continues to build upon her legacy.

Indeed, design is a form of competitive advantage as it maintains the ability to incorporate process thinking. Good design allows operations to flow more effectively and comfortably for the user, which is a key advantage to businesses that prioritize design. This year the editors have singled out eight diverse projects for their contributions to attracting and retaining talent, enhancing employee well-being, improving community relations, and, ultimately, boosting the client's bottom line. As a design-assist partner to the architectural community, AOS has been championing the principle that "Good Design Is Good Business" for 43 years.
While the project called for a showroom, AOS was focused first and foremost on creating a positive environment for its employees. In the highly competitive FF&E market, AOS has grown to be the largest contract furniture dealer in Louisiana and Mississippi due largely to a self-described premium client experience. When it came time to renovate their space, the goal was to reflect a cohesive design that was beautiful, functional and comfortable for its team while displaying products. As the design proves, product doesn't have to be on stage to sing. By incorporating over forty manufacturer lines with consistent finishes, the result is a clean aesthetic and welcoming environment that doesn't overwhelm the way a traditional showroom can. The quantifiable result has been particularly successful. Since the renovation, client traffic has increased more than 150% through showroom tours and special events, and revenue has increased from $42M in 2017 to over $60M in 2019.
EskewDumezRipple and VergesRome Architects have previously received an AIA Honor Citation for the Gulf States Region, IIDA Award of Excellence and USGBC-Louisiana Sustainability Award for the design of AOS' Headquarters and Showroom as well.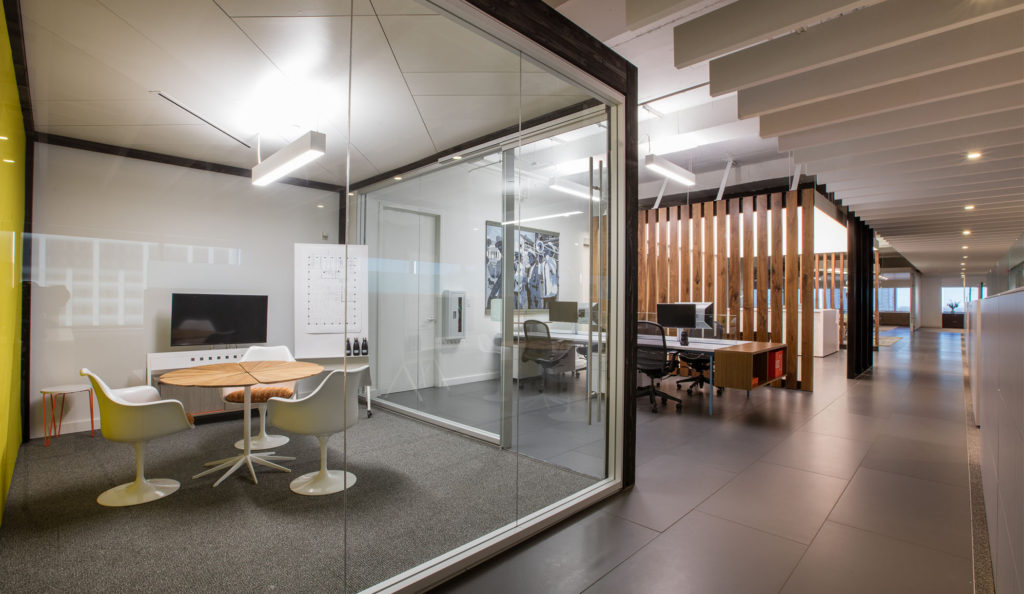 AOS' recent projects include Hancock Whitney Center, HNOC's Seignouret-Brulatour Building, The Sazerac House, Louisiana Children's Museum, NOCHI, Pere Rouquete Library at Saint Joseph Abbey + Seminary College, Tulane University Mussafer Hall, Tulane University Goldring-Woldenberg Business Complex, The National WWII Museum and The Shop at the CAC.
To learn more about AOS Interior Environments and explore its solutions, take a virtual tour of their New Orleans Showroom at www.thinkaos.com or contact them at (504) 561-8400 to schedule a visit in person.
To read more about the Good Design Is Good Business Award, click here check out the full article, which further discusses AOS' renovation and expansion and the business case for good design.
About AOS Interior Environments
AOS is a full-service provider of contract furniture, manufactured interior construction, storage solutions and installation and service. It is the largest FF&E (furniture, fixtures and equipment) contractor in Louisiana and Mississippi and has been partnering with its clients and the architectural community to create beautiful, functional and productive spaces for 43 years. Its collaborative approach to workplace design results in precise solutions carefully attuned to each client's purpose. For more information, visit thinkaos.com.
Media Contact:
Caroline Hayes
(504) 561-8400
c.hayes@thinkaos.com