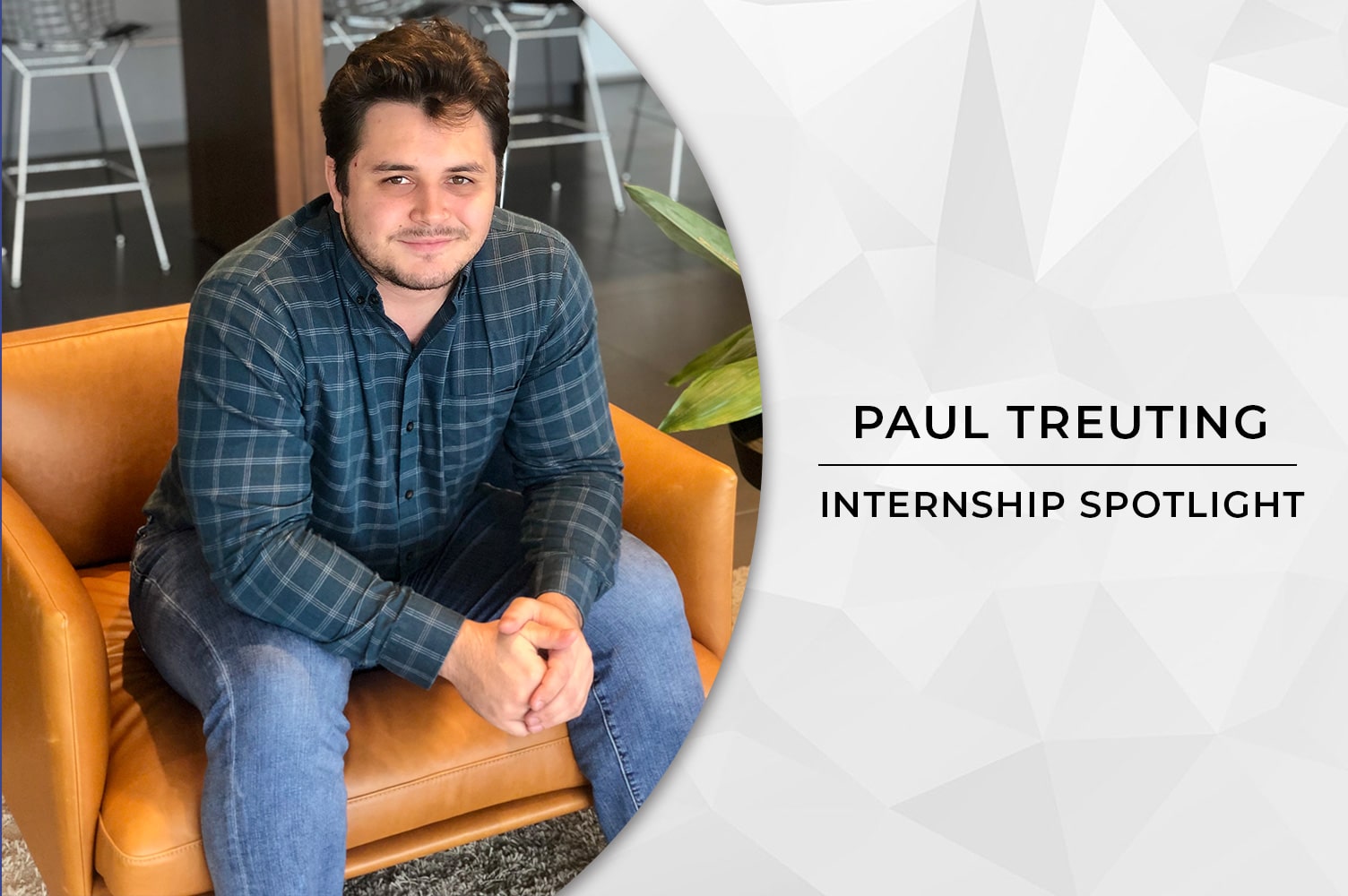 15 Aug

Internship Spotlight: Paul Treuting

This summer AOS welcomed Paul Treuting as intern on our Manufactured Interior Construction team. Entering his junior year, Paul is pursing a bachelor of architecture from LSU's College of Art and Design. We thank him for all his hard work over the last few months and wish him to best of luck as he spends the fall semester abroad!

Learn more about Paul's time at AOS below.
How has your internship at AOS helped you grow as an architect?
"At AOS, I've had the opportunity to work on a variety of projects across every stage of the design process. I've been able to assist our PMs on about 20 different projects and opportunities throughout the summer, working with large entities, such as Ochsner and the New Orleans Convention Center. My experience here has provided me with a breadth of new industry knowledge, expanding my understanding of the business component within our field."
How has your internship at AOS impacted your design process?
"Working on projects every day has helped me to fine-tune my workflow and design process, and I am excited to bring that newfound efficiency and confidence back to my schooling and designs. My time here has taught me how to bridge the social gap between designer and client, and how to maintain effective communication with all members of the design team."
What was your favorite experience of the internship?
My favorite experiences come from shadowing the project managers of our manufactured construction team. Whether we have been measuring out a site, discussing new opportunities with potential clients, or building out spaces with our installation crew, the team has always happily guided me every step of the way and made me feel relevant to the effort of this company. Everyone at AOS has been completely welcoming to me since day one, and I appreciate getting to know this great team over the summer.