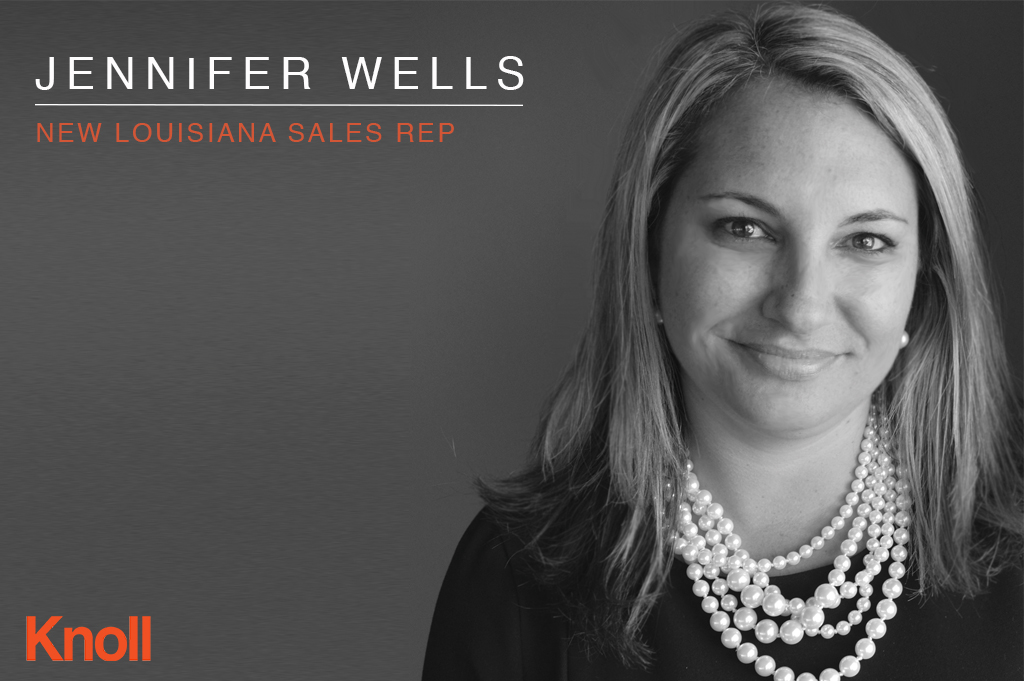 30 Nov

Jennifer Wells Announcement

It is with great excitement that we introduce Jennifer Wells, Knoll Sales Representative for the State of Louisiana. Jennifer brings over 15 years of experience to her new position. However, it was her service-minded attitude, enthusiasm for design and tremendous passion for her clients and her region that made her right for this essential role on the Knoll team. 

Prior to joining Knoll, Jenifer has worked in sales and business development for Humanscale in New Orleans and Washington, DC. Throughout her tenure with the ergonomically driven brand, she gained valuable insight into the government sector and extensive experience cultivating cross-departmental programs that support health, comfort, and productivity in the workplace.

 When she is not working, Jennifer loves exploring her adopted city of New Orleans. She can be found practicing for her two Mardi Gras dance troupes, riding her bike all over town, volunteering with the DAR, or simply admiring the gorgeous architecture and culture that abounds around her.