23 Mar

Keeping it Fresh: Grand Rapids Chair Company

It is no mystery that we here at AOS are always on the lookout for clean, modern, sustainable design. It is important to keep spaces fresh and inviting to ensure maximum productivity and enjoyment. The folks at Grand Rapids Chair Company seem to agree with their latest look book. We had the pleasure of hosting Louisiana representative Les Tucker in our showroom this past week where he gave us the lowdown on the company known for their quality and custom capabilities.

Grand Rapids Chair Company, established in 1997 by Dave Miller, manufacturers a wide range of chairs and barstools in wood, metal and aluminum styles, as well as steel-base tables coming in a variety of surface and edge options. They serve a worldwide clientele and have reached international recognition with their Melissa Series of chairs – McDonald's® franchises turned them into a fast-food icon.

We would like to spotlight some of our favorites from their newest line: the Felix, the Bodie, and the Andy.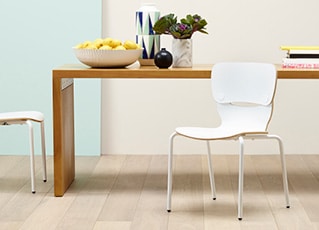 It is said that smiling is contagious and we can say the same for this chair. Designed by John Kaloustian, Felix is a unique chair with a dual-flexing shell that allows movement with its user. This customizable piece was inspired by the smile and is sure to make any space a happy one.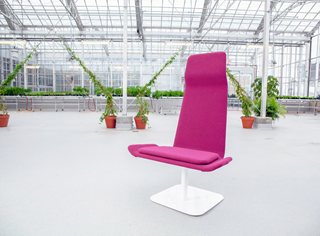 Tall are wide aren't often seen together, but they work flawlessly with the armless design of the Bodie. Designed by Joey Ruiter, this charming chair allows the user room to move with uninterrupted lines. This chair wouldn't be complete without a matching ottoman and table available in a variety of finishing options.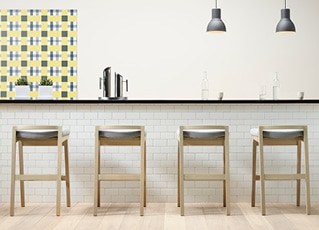 No time to relax? No problem. Designer Paul James gives us Andy in four styles: lounge chair, side chair, arm chair, and backless barstools. Its gentle recline and spacious seat allows the user to kick back for optimal entertainment. With a dune wood finish and upholstery stretched over high resilience foam, we can't help but stay and while and enjoy the view.