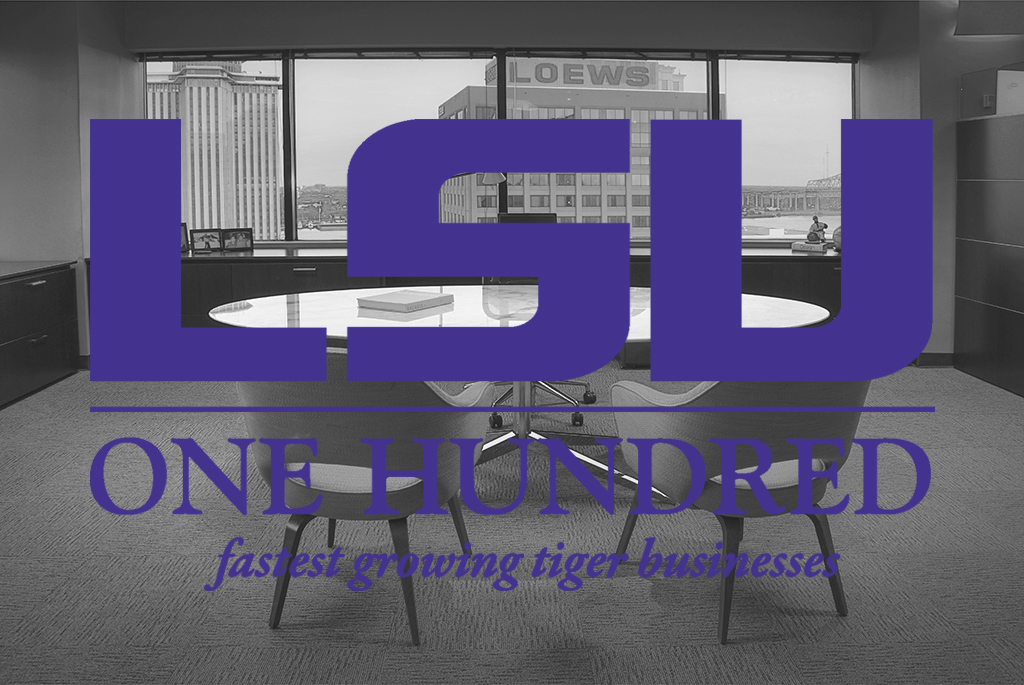 28 Aug

Pride of the Tiger: AOS Awarded 2017 LSU 100

We are honored to be a part of the LSU 100: Fastest Growing Tiger Businesses for the second year in a row. Since we opened our doors in 1976, AOS has continuously aimed to make a positive impact on our community by delivering the highest quality contract furnishings, storage solutions, prefabricated interior construction and services to our clients.

Seven years ago, the LSU 100 was developed to showcase the entrepreneurial success of former LSU students and provide a forum to pass lessons to the next generation of LSU entrepreneurs. Each year 100 Tiger-owned or Tiger-led companies are selected to be recognized for their achievements and celebrate the hard work and perseverance put forth by these LSU alumni who are making an impact on their communities from all parts of the world. Our success is a result of our entire team, but here are a few of our tigers:
Shelby Russ, '80
Suzanne Dumez, '91
Bud Breaux, '78
Jim Harrell, '92
Rebecca Cooley, '07
Matt Rome, '11
Aimee McSpaddin, '03
Stephanie Ricord, '98
Abby Kern, '13
Dale Castro, '71
Emily Cerniglia,'13
Angelle Verges, '82
Brenna Baumy, '13
Rebecca Spustek, '91
Alison Lipps, '13
Jessica Roy, '07
Missy Begue, '02
Robert Breaux, '13
Ryan Eady, '02
Henry Hebert, '69
Bob McCarron, '93
To be recognized for our dedication and diligent work is always rewarding, but it is extra special to receive acknowledgement from the alma mater of many of our team members. As any LSU fan that bleeds purple and gold will tell you, this university holds a special place in our hearts, and we at AOS are truly grateful to be a part of the LSU 100. As a team, we will continue to grow and develop our company and are proud to do so with the support of our LSU alumni.