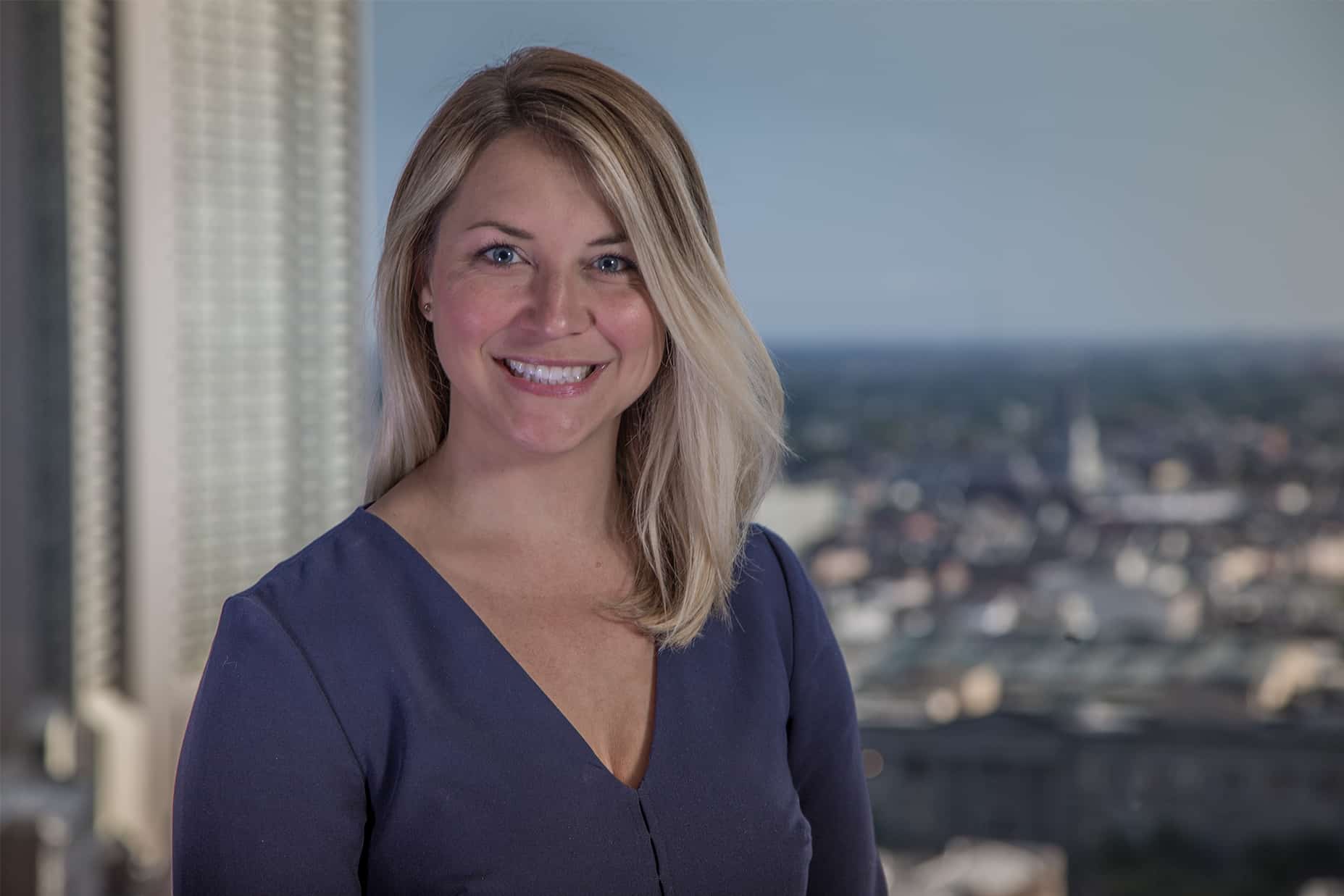 12 Sep

Rebecca Cooley: City Business 2018 Excellence in Construction and Real Estate Honoree

AOS is delighted to share that Rebecca Cooley, AOS' VP Manufactured Interior Construction, has been honored as a "Rising Star in Construction" by New Orleans City Business. In June, the publication announced its 2018 Excellence in Construction and Real Estate class, which recognizes professionals that have created a positive impact in the areas of investment, jobs created and potential impact in the New Orleans area. A special Excellence in Construction and Real Estate insert profiling all honorees will run in the September 28th issue of CityBusiness, and an event was held to celebrate this year's winners on September 10th from 5-7:30 p.m. at the New Orleans Museum of Art.

See photos from the event our Instagram!
ABOUT REBECCA COOLEY
Rebecca Cooley brings 11 years of industry experience to her role as Vice President of Manufactured Construction Division for AOS. In this role, Rebecca is disrupting the construction industry with DIRTT, using 21st century technology to bridge the gap between design and construction. Rebecca is a passionate advocate of clean, sustainable, rapid construction and collaborates with architects, interior designers, contractors and facility managers. In October, Rebecca will speak at the U.S. Green Building Council (USGBC) Louisiana's Forward Symposium on Sustainability on a panel for Environmental Solutions Technologies.
An active member of the community, Rebecca was recently selected to the New Orleans Regional Leadership Institute (NORLI)'s 2018-2019 class, which brings together 46 business, civic and community leaders throughout the New Orleans area to collaborate and promote economic growth and community development. In May, she spoke on the SMPS SeLA Women in Construction panel, which discussed how to continue to foster female leaders in the construction industry. Rebecca is a member of the Lean Construction Institute (LCI) New Orleans chapter Core Group, the Urban Land Institute (ULI) Louisiana Programs committee, and Ochsner Moonlight and Miracles Gala committee as well as the Women in Architecture Social & Networking Chair. She is also Involved with the International Interior Design Association (IIDA), American Institute of Architects (AIA) and the Young Leadership Council (YLC).
Rebecca joined the DIRTT network in 2010 as a DIRTT Champion for the North Florida area. Prior to DIRTT, Rebecca earned a Bachelor Degree of Interior Design from Louisiana State University and immediately moved to London to work for a retail giant in their Store Development Department. She has been a licensed Interior Designer in Texas, Florida and Louisiana and worked for multiple architecture and design firms with projects ranging from public institutional facilities up to 430,000 square feet, to luxury multi-family housing, to corporate facilities. She transitioned from Designer to a Business Development role for DIRTT over seven years ago and in 2015 was named DIRTT Champion of the Year. She leads AOS' Interior Construction Team in Louisiana and Mississippi, advocating for faster, cleaner and smarter construction.
Isn't it time we all Do It Right This Time?