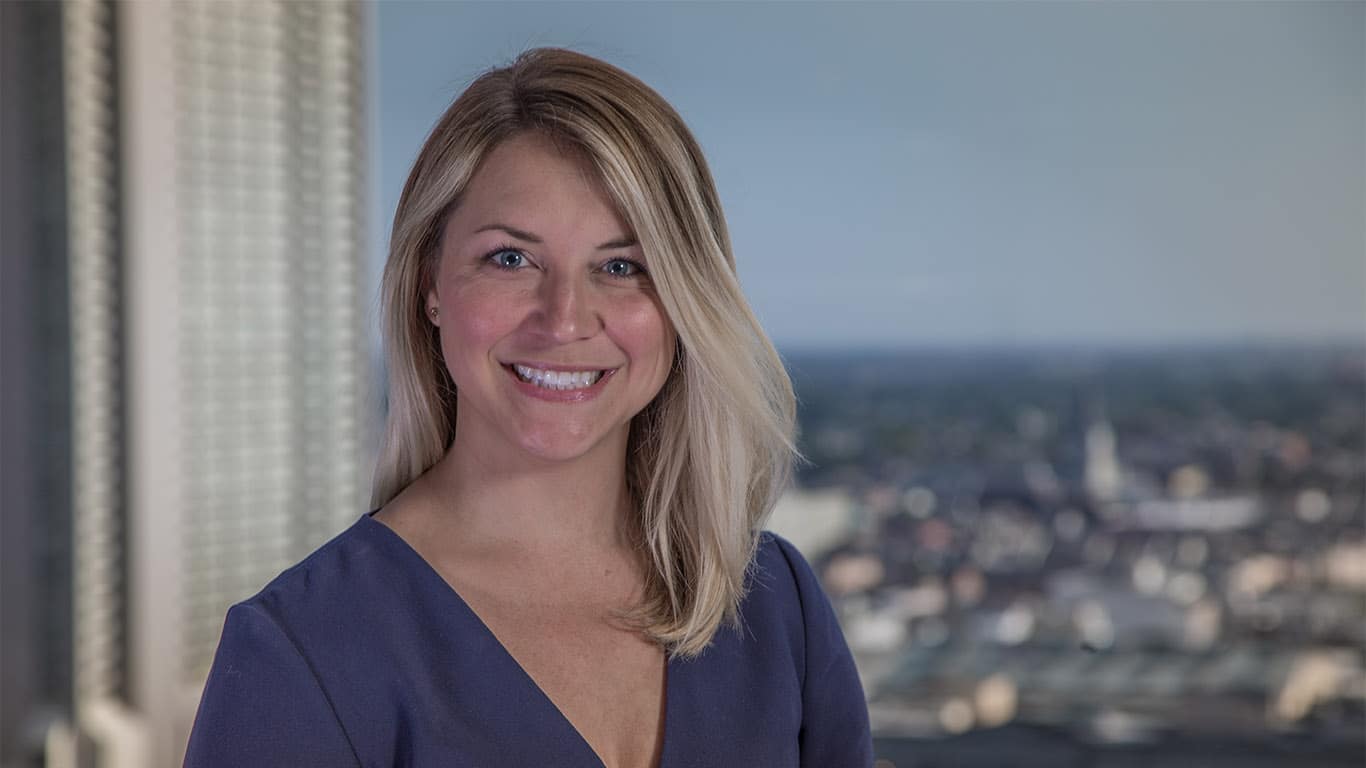 26 Mar

Rebecca Cooley Recognized by Ada Lovelace Awards

AOS is thrilled to announce that Rebecca Cooley has been named a Product Manager nominee for LookFar's Ada Lovelace Awards!

In its fourth year, the Ada Lovelace Awards are presented annually to celebrate women across the Gulf South who have made the largest impact in their local tech communities through four pillars: Impact, Innovation, Leadership and Community. In recognition of the many impactful ways that women play a role in the Gulf South tech community, LookFar honors those in six distinct categories: Software Engineer, Tech Founder, Digital Marketer, STEM Educator, UI/UX Designer and Product Manager.

As the Vice President of Manufactured Construction, Rebecca and her team are radically modernizing the multi-billion dollar construction industry by using proprietary technology to create custom manufactured interiors with minimal waste, fast lead times and a precise fit and finish. In addition to creating beautiful spaces for clients, this solution mitigates the carbon footprint, energy and sprawl of conventional construction, directly improving the quality of life for our community as a whole.

In 2018, AOS was ranked eighth in production for all of DIRTT's North American partners, outperforming larger markets, such as Chicago, Atlanta, Los Angeles, Dallas, Miami, Philadelphia, Seattle and San Antonio/Austin. Together her team works with clients ranging from start-ups to Fortune 500 companies across a multitude of industries, including commercial, healthcare, education, retail and government environments. They have transformed spaces for notable clients, such as Ocshner, Reily Foods Company, Hancock Whitney Bank, Netchex, Cameron LNG, Florida Marine Transporters and a regional power company.

Learn more about AOS' Manufactured Construction division here.
2019 Ada Lovelace Nominees: Product Manager
Congratulations to all of the Ada Lovelace Awards nominees in the Product Manager category!
Aimee S. Miller – New Orleans, LA – GE Power
Carolina Munguia – Baton Rouge, LA – Envoc
Christina Murphy – New Orleans, LA – Baker Hughes GE
Christy Steib – Mandeville, LA – Cleargistix
Deanna Delancey – Slidell, LA – Baker Hughes GE
Elizabeth Shepherd – Pensacola, FL – Fielding Change
Hannah Udell – New Orleans, LA – Lucid
Katie Baxter – New Orleans, LA – Firmidable
Lauren DeRoche Rees – New Orleans, LA – Accruent
Marni Willhite – Austin, TX – City of Austin
Rebecca Cooley – New Orleans, LA – AOS Interior Environments
Rebekah E. Wilke – Bay St. Louis, MS – Swimlane
Shercole King – New Orleans, LA VIA LINK
Sierra Bintliff – New Orleans, LA – TurboSquid
Stephanie McCormick – New Orleans, LA – Fluence Analytics
Click here to view the full list of the 2019 Ada Lovelace Awards nominees. We look forward to celebrating all of these women Tuesday, March 26th at The Civic Theatre in New Orleans.