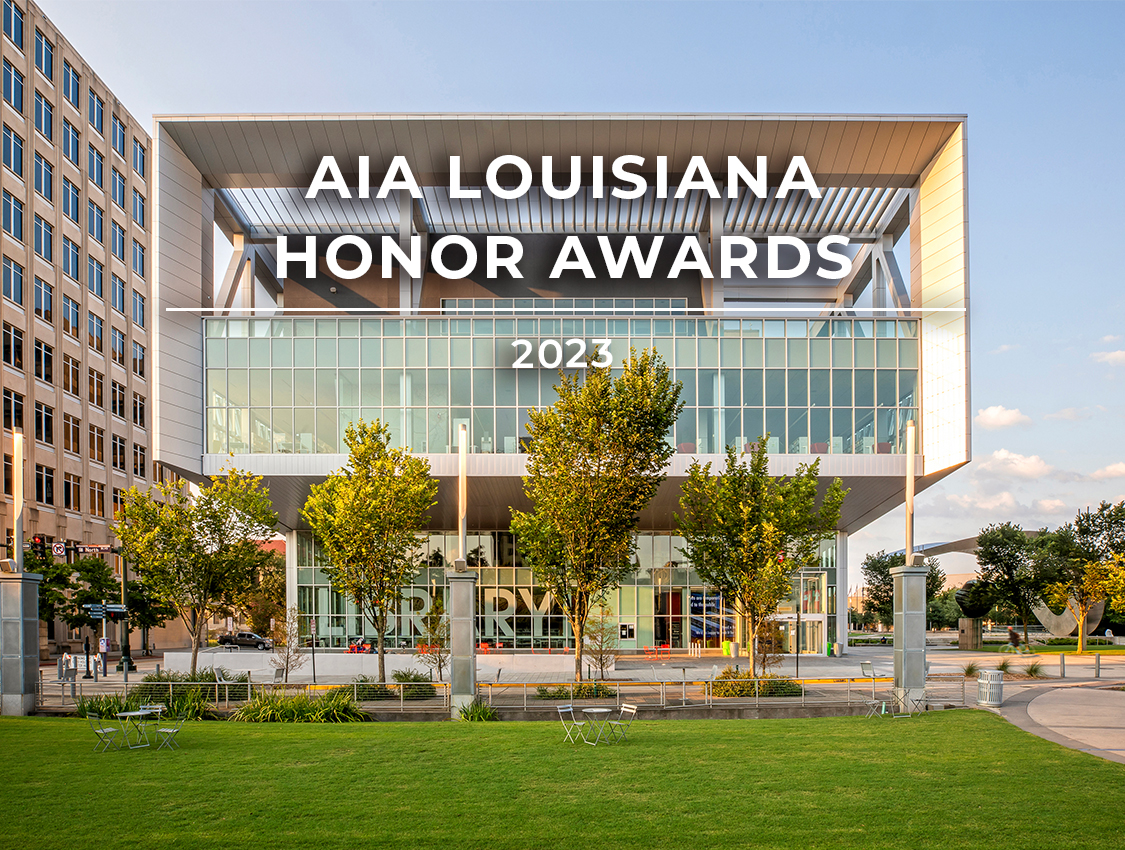 25 Oct

AIA Louisiana 2023 Conference on Architecture Awards

The AIA Louisiana 2023 State Conference on Architecture was held from September 28-29, 2023 at The Westin New Orleans. To kick off the conference, AOS hosted a Welcome Reception at our New Orleans Showroom the evening of Wednesday, September 27th. This gave attendees a prime opportunity to connect with architectural colleagues while enjoying panoramic views of the city, live jazz music, and a curated wine selection and gourmet bites.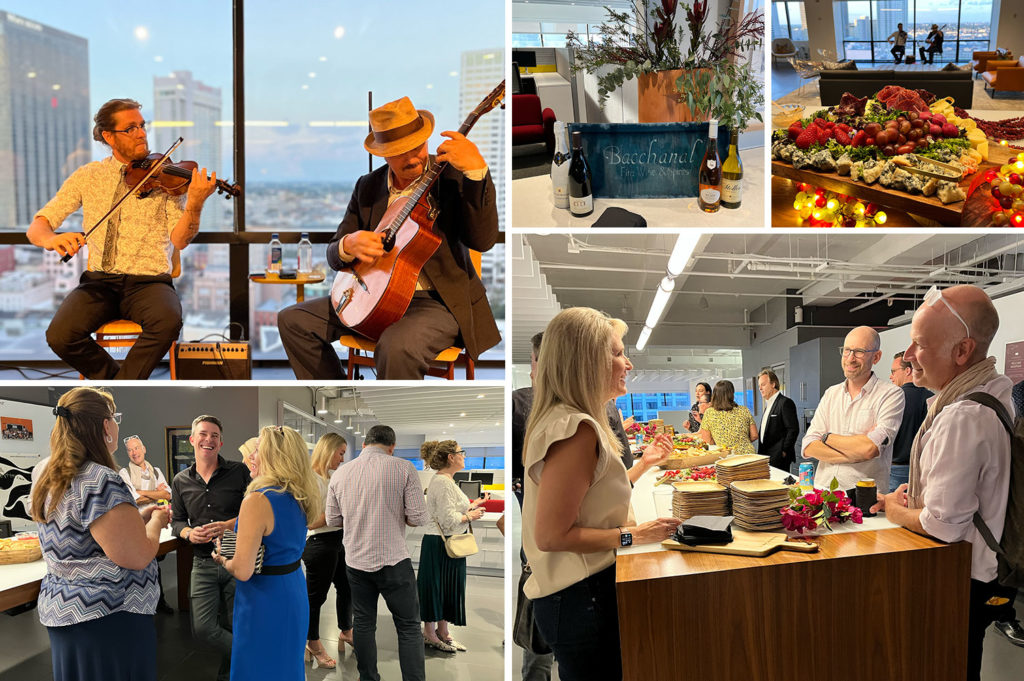 Over the next couple of days, the state conference featured a robust schedule of educational sessions, project tours, an expo, and, of course, the annual Honor Awards ceremony. Renowned speakers shared their insights and covered topics from sustainable design practices to the integration of technology in modern architecture, sparking discussions on ways industry professionals can push the boundaries of traditional design thinking.
On Friday, the conference concluded with the AIA Louisiana Honor Awards, which seeks to honor works of distinction by its members, bring attention of outstanding examples of architecture to the public, and celebrate outstanding achievements in the field. AOS was honored to have worked on the following projects that were recognized.
WHLC Architecture / Schwartz Silver, a joint venture
Honor Award
A joint venture between Schwartz/Silver and WHLC Architecture, the new River Center Branch Library is a cultural cornerstone and educational resource serving the Baton Rouge community. Located downtown, the four story building was designed to be an engaging learning environment that re-imagines library services, providing traditional collections in addition to hands-on creative spaces. AOS worked closely with the interiors team as a design-assist partner to source furniture and storage solutions from over 30 manufacturers, help with programming, and provide sit-tests and samples. One of the most notable aspects of the building's design are the floor to ceiling windows, which offer spectacular views of downtown Baton Rouge.
Click here to learn more.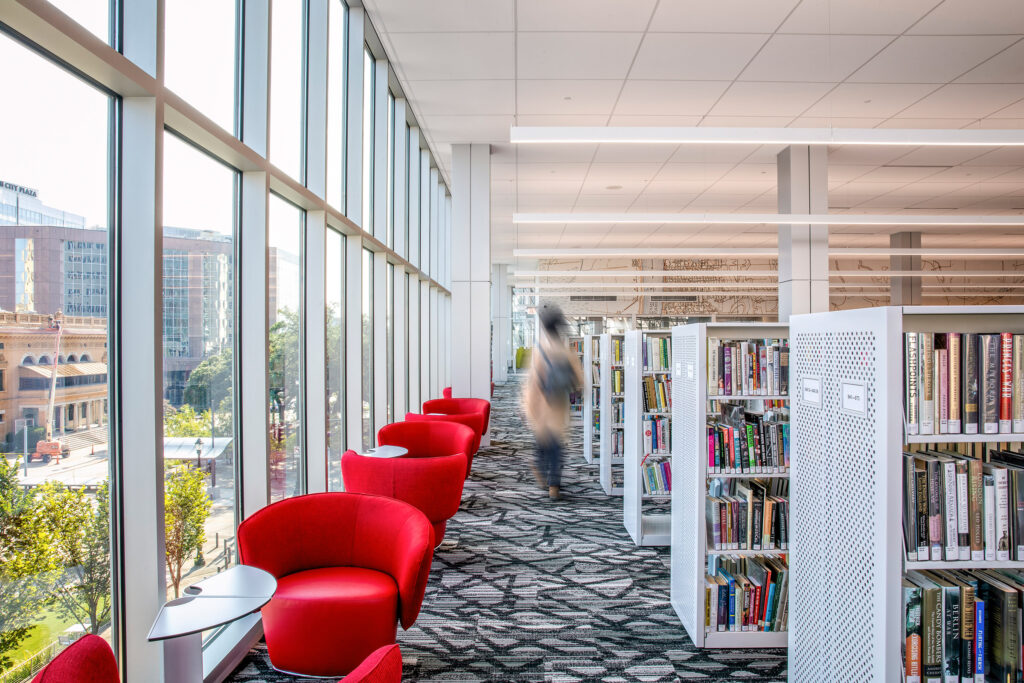 Holly & Smith Architects, APAC
Designed by Holly & Smith Architects, the newly renovated LSU Barnes Ogden Art & Design Complex—formerly known as the Studio Arts Building—transforms the historic structure into a world-class education facility. Due to its listing on the National Register of Historic Places, the design team meticulously adhered to preserving the building's original features and charm. Originally constructed between 1923-1924 and known as the Old Engineering Shops, the building was the first of several structures as part of LSU's original master plan. In addition to providing necessary and updated improvements, the design team also reorganized the building's interior to better serve the needs of the school. The facility now houses modernized studios for foundational art programs, ceramics, print making, and sculpture, as well as office spaces and art galleries.
Click here to learn more.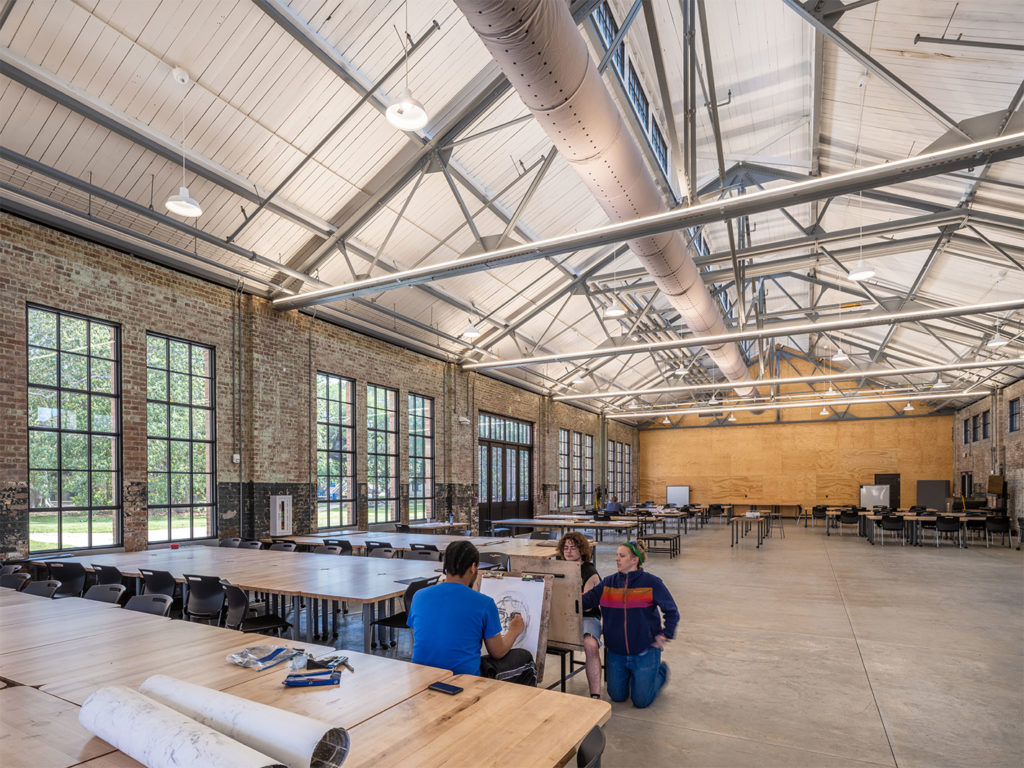 Award of Merit
Located in downtown Salt Lake City, Mya, a mixed-use development, combines workplaces, residences and retailers in a central location, contributing the area's growth. Covering 30,000-square feet, The Shop consists of three floors of shared workspaces, multiple meeting rooms, common areas, open lounges, telephone booths, a kitchen and a rooftop patio. The alternative workspace supports choice, flexibility and experience so people can choose where and how they want to work.
With a prime location on the TRAX line and walking distance to local restaurants, shops and housing, The Shop provides access—access to other entrepreneurs, cultural cornerstones and volunteer opportunities—while helping members reduce their own carbon footprint and create a positive global impact. With its spacious floorplan and sweeping city views, The Shop is a well-oriented, convenient and comprehensive co-working space. As a hub of local entrepreneurship, small business development and community engagement, it supports a wide-range of up and coming business leaders and reflects the connections across the way people live, work and play.
Click here to learn more.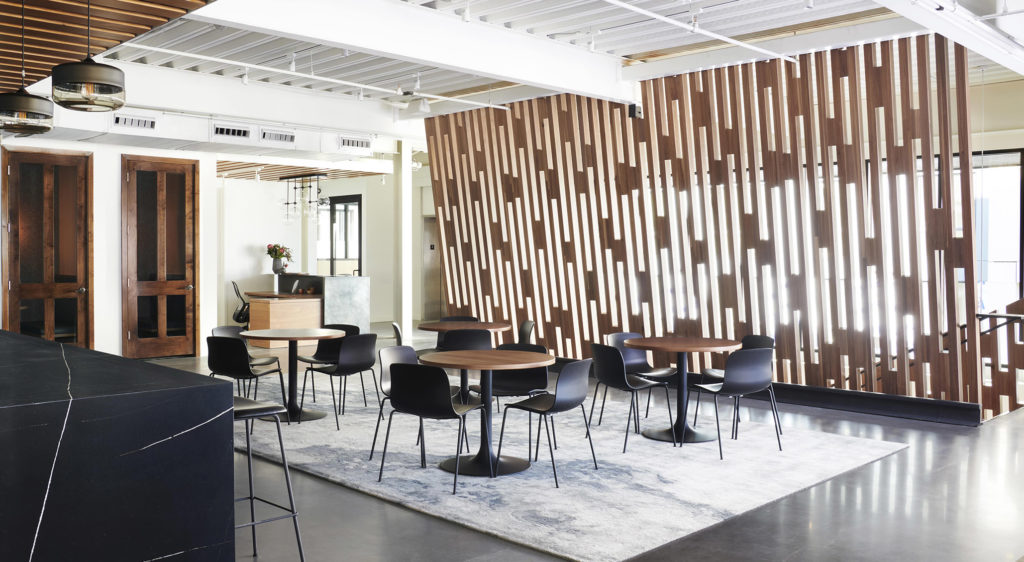 Honor Award
This renovation and expansion for the Bruce Museum, a regional, world-class museum in Greenwich CT, more than doubles the facility's existing square footage and creates a welcoming visitor experience with clear circulation, generous galleries, and an iconic public face connected to the landscape surrounding.
Click here to learn more.