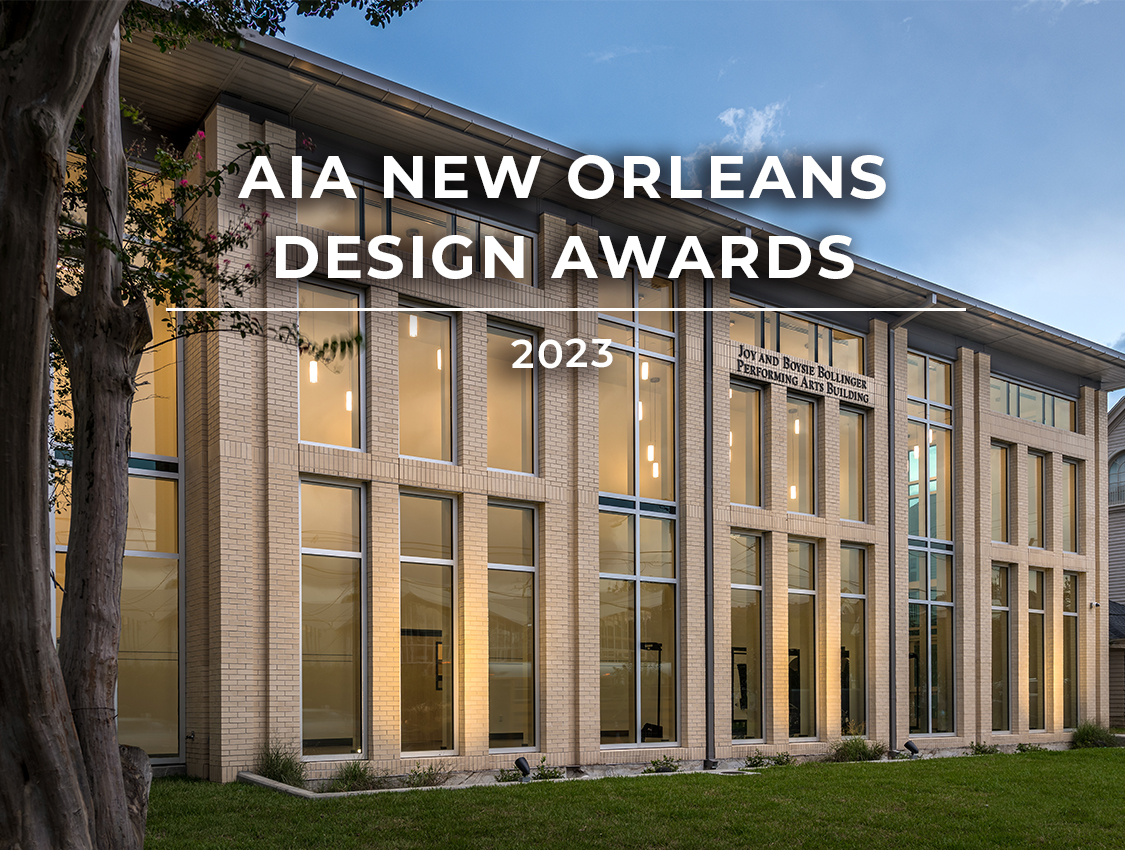 04 Aug

AIA New Orleans Design Awards 2023

The 2023 AIA New Orleans Design Awards have once again set the stage for an awe-inspiring showcase of architectural excellence. Held on July 13, 2023 at Generations Hall, the annual ceremony draws architects, designers, and industry partners from across the Greater New Orleans area to recognize their outstanding contributions in shaping our built environment. The Design Awards represent the culmination of years' worth of dedication, collaboration, and inspiration within the local design community. The breadth of categories underscores the importance of architecture in every facet of our lives, from the spaces we live and work in to the preservation of historic structures. AOS was honored to have worked on the following projects, which were recognized this year. To see the full list of this year's winners, click here to view on the AIA New Orleans website.

Award of Merit – Historic Preservation, Restoration + Adaptive Reuse

Designed by Holly & Smith Architects, the newly renovated LSU Barnes Ogden Art & Design Complex—formerly known as the Studio Arts Building—transforms the historic structure into a world-class education facility. Due to its listing on the National Register of Historic Places, the design team meticulously adhered to preserving the building's original features and charm. Originally constructed between 1923-1924 and known as the Old Engineering Shops, the building was the first of several structures as part of LSU's original master plan. In addition to providing necessary and updated improvements, the design team also reorganized the building's interior to better serve the needs of the school. The facility now houses modernized studios for foundational art programs, ceramics, print making, and sculpture, as well as office spaces and art galleries.

Click here to learn more.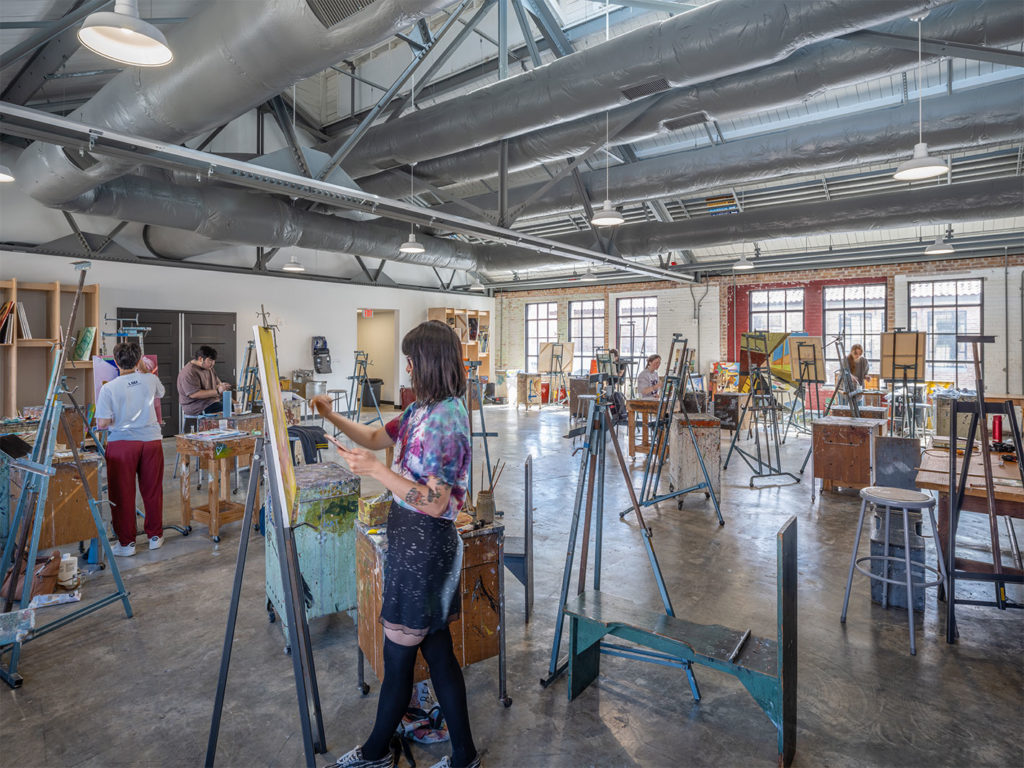 Industry Award
Blending elements of both traditional and contemporary architecture, Woodward Design+Build seamlessly integrated the new building between two existing historic structures on Jefferson Avenue, connecting their past with the future. The single-story structure creates a dedicated space and an ideal practice facility for Newman's award-winning band and choir, who previously performed in the school's gym. It features a variety of multi-functional spaces, including two spacious and acoustically optimized rehearsal rooms, three practice rooms, and a gallery space.
Click here to learn more.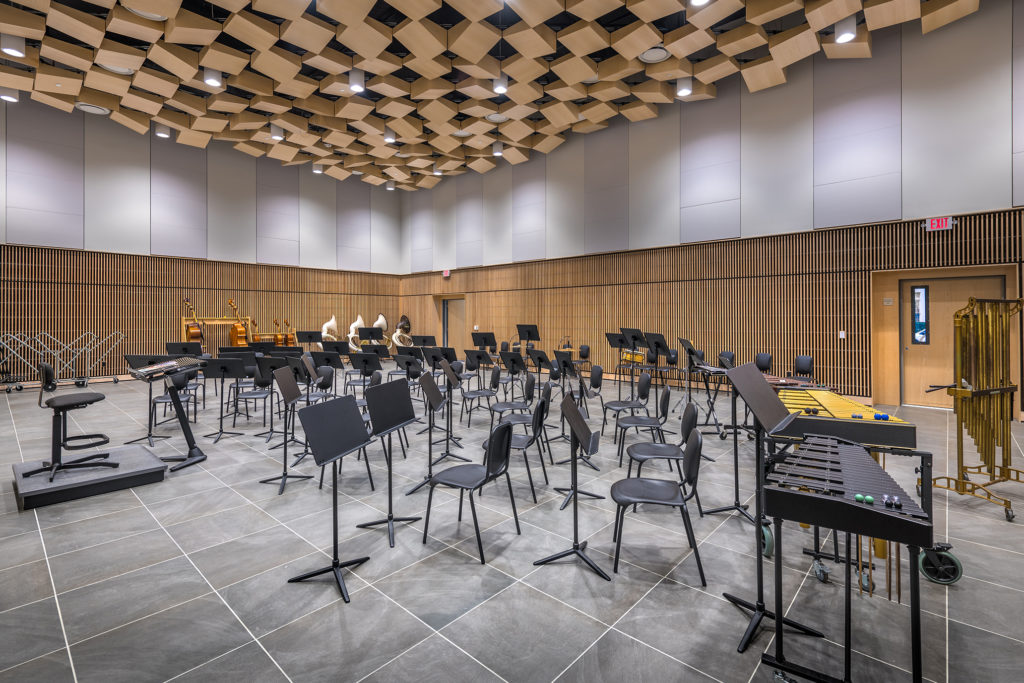 Award of Honor – Civic/Institutional
This renovation and expansion for the Bruce Museum, a regional, world-class museum in Greenwich CT, more than doubles the facility's existing square footage and creates a welcoming visitor experience with clear circulation, generous galleries, and an iconic public face connected to the landscape surrounding.
Click here to learn more.