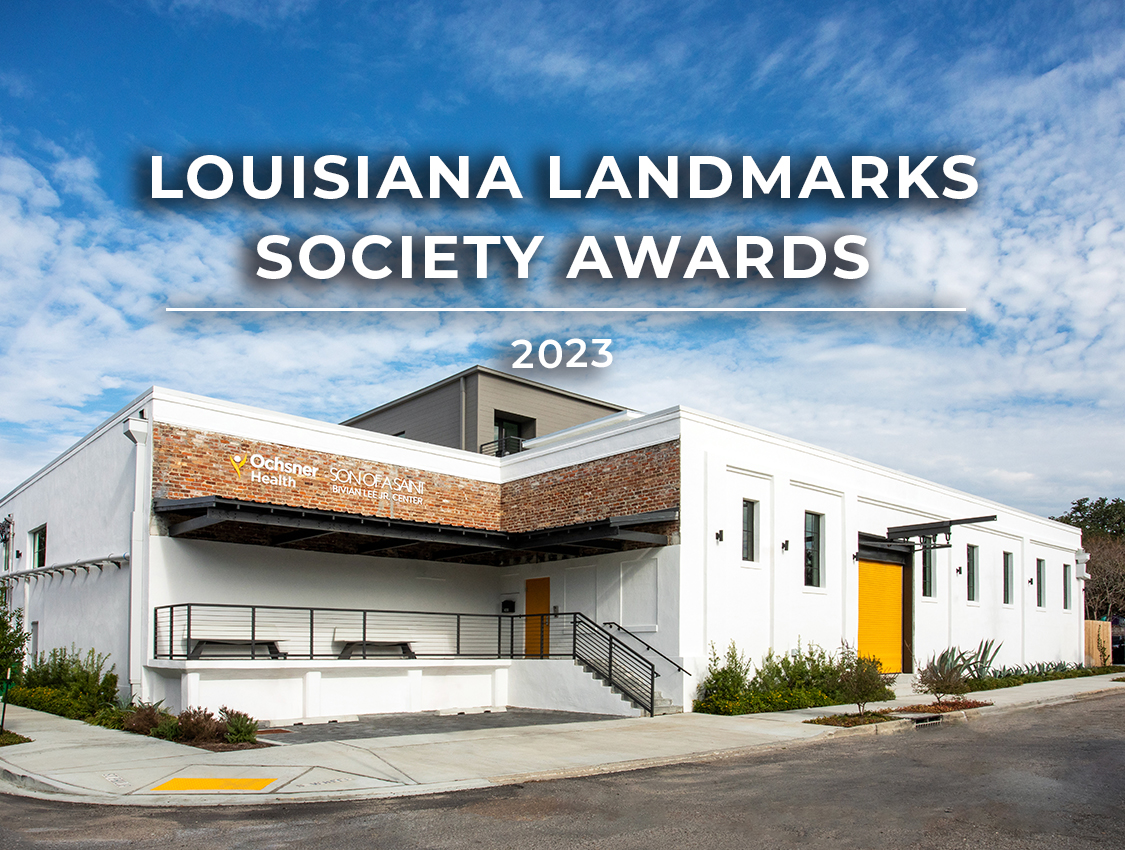 02 Jun

Louisiana Landmarks Society Awards 2023

The Louisiana Landmarks Society recently hosted the 2023 Awards for Excellence in Historic Preservation, an annual event that not only honored outstanding projects but also underscored the crucial importance of safeguarding New Orleans' historic buildings and structures. On Wednesday, May 24, 2023, from 5:30 to 7:30 p.m., the Marigny Opera House served as an elegant backdrop for the awards ceremony. Notably, the Marigny Opera House was not just a stunning venue but also a winner this year.

The Society selected 15 projects completed in 2022 in Orleans Parish that exemplify excellence in interior preservation, new construction, restoration, and rehabilitation within historic districts.

In a statement to Nola.com, René Fransen, president of the Society, commends this year's honorees: "The award-winning projects have never been more diverse, representing the very best in historic preservation. Our city's unique architectural landscape is a valuable, economic asset. These projects invest in our city making it richer in so many ways."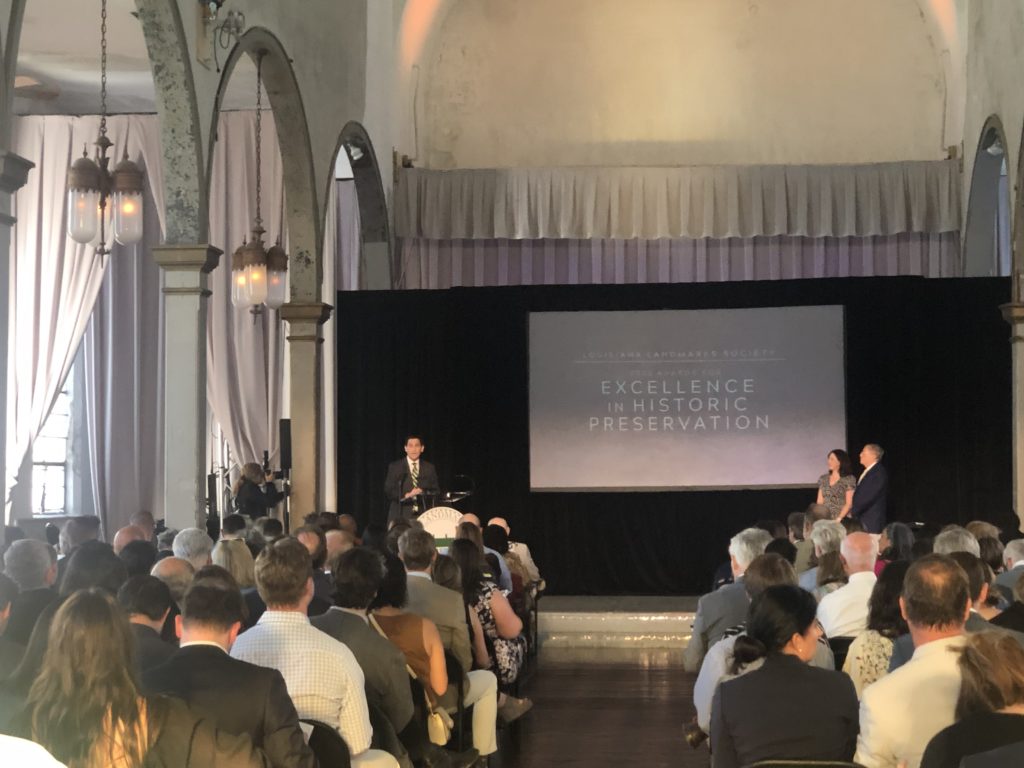 At the heart of the Louisiana Landmarks Society's mission is advocacy, a driving force since the organization's inception. The nonprofit champions the protection of historic resources at local, state, and national levels, working tirelessly to oppose demolition and neglect while advocating for investments in cultural heritage. Moreover, the Society is dedicated to defending the quality of life in older neighborhoods, recognizing the profound impact that historic preservation can have on the identity and vitality of a community.
Whether it be a former warehouse, an Edwardian-style building, or a dilapidated school, these projects serve as inspiration for the significance of adaptive reuse, showcasing how historic structures can be repurposed to meet contemporary needs while preserving their intrinsic character. By honoring these outstanding projects and advocating for the preservation of historic resources, the Society reinforces the notion that, in safeguarding our past, we build a stronger and more vibrant future for generations to come.
Congratulations to all of this year's winners! View the full list on Nola.com. AOS was honored to have worked on the following projects that were recognized:
2803 St. Phillip Street
Team: Trapolin-Peer Architects; Broadmoor LLC; NANO Architecture | Interiors; Spackman Mossop Michaels; Kyle Associates; A-1 Electric; Gallo Mechanical; KV Workspace; AOS Interior Environments; Rolf Preservation Works; Keith Twitchell
Trapolin-Peer Architects and NANO transformed a former 1908 icehouse to create a safe, warm, and welcoming space for the nonprofit Son of a Saint while preserving the original structure. Known as the Bivian Lee Jr. Center, SOAS' headquarters enhance their abilities to accommodate their expanding services and better serve the community. In addition to supporting their programming, the Bivian Lee, Jr. Center also needed to serve SOAS' internal team, young mentees, adult mentors, partners and board members. Trapolin-Peer repaired the stucco-finished brick masonry walls, exposed wood ceiling/roof and skylight monitors to create new offices and multiple study spaces. Their team also incorporated the ice trolley and track into the design, and the building now supports a second-story kitchen and flex space and an outdoor rooftop lounge. AOS collaborated with the design team to provide commercial furniture for the project, including lounge spaces, flexible furniture, a kitchen and staff offices.
Learn more about the project here.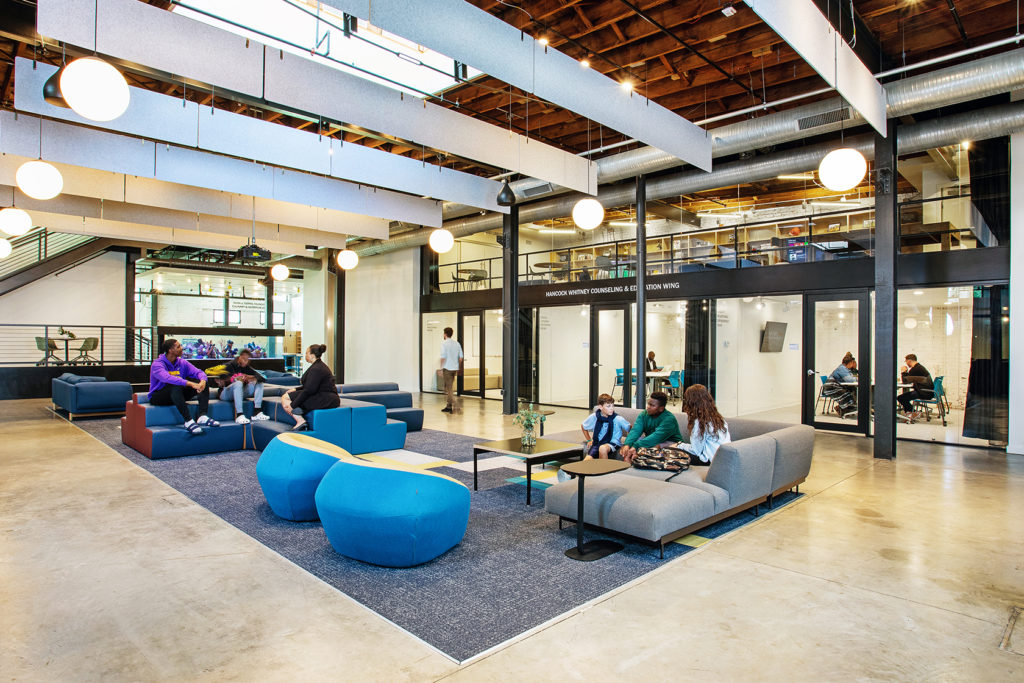 1601 Leonidas Street
Team: Donahue Favret Contractors, Inc.; EskewDumezRipple
Lycée Français de la Nouvelle-Orléans (LFNO) purchased the historic Alfred C. Priestley School in 2015, which encompassed an entire city block, including a three-story classroom building and single story gymnasium building. Since the building last hosted students in 1993 and later sat vacant for 22 years, it was in dire need of revitalization.
EskewDumezRipple led the renovation and expansion of the historic site, transforming the long-abandoned structures to a supportive, engaging, state-of-the-art school. The project encompassed an 8,700-square-foot addition as well as the restoration of the original building, classrooms and gymnasium, which also serves as a community space. AOS worked closely with the design team to provide furnishings and storage for the campus, including the classrooms, labs, lobby, administrative offices, a community/multipurpose room, student services area, faculty/staff break room and work rooms, and a counseling area.
Learn more about the project here.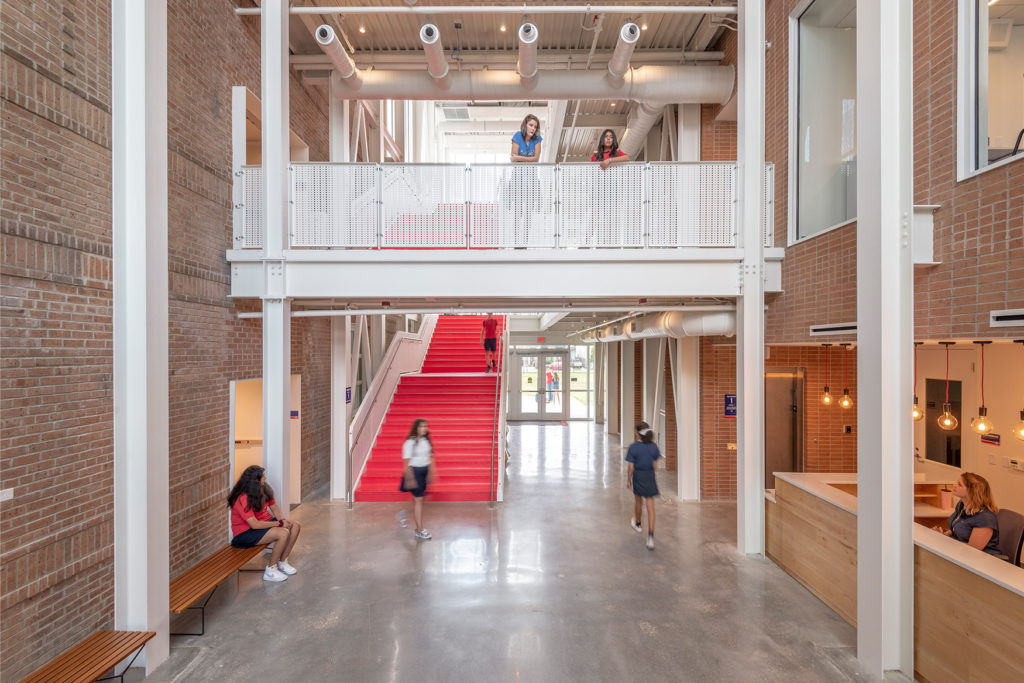 2340 Dauphine St.
Team: Studio West Design & Architecture; Arch Builders; Synergy Consulting Engineers
Built in 1910 as the R.V. DeGruy Pharmacy, this Edwardian-style building, located on a corner in Marigny, faced interior deterioration over the years. After being acquired by Studio West, the architecture and design firm embarked on a revitalization of the structure, leveraging federal and state historic tax incentive programs. The result is a transformed space that now serves as the firm's offices, complete with a residential unit on the second floor. AOS worked with their team to provide collaborative open workstations and other office furnishings.
Learn more about the project here.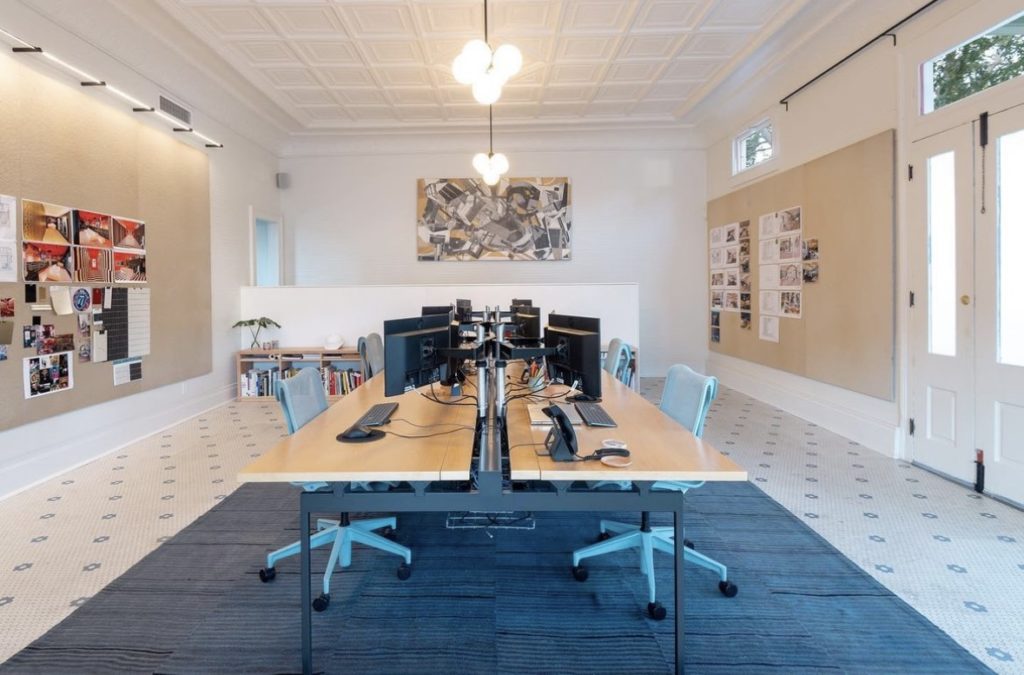 Sources
Nola.com. "15 projects honored for historic preservation in New Orleans by Louisiana Landmarks Society." April 20, 2023. Web.