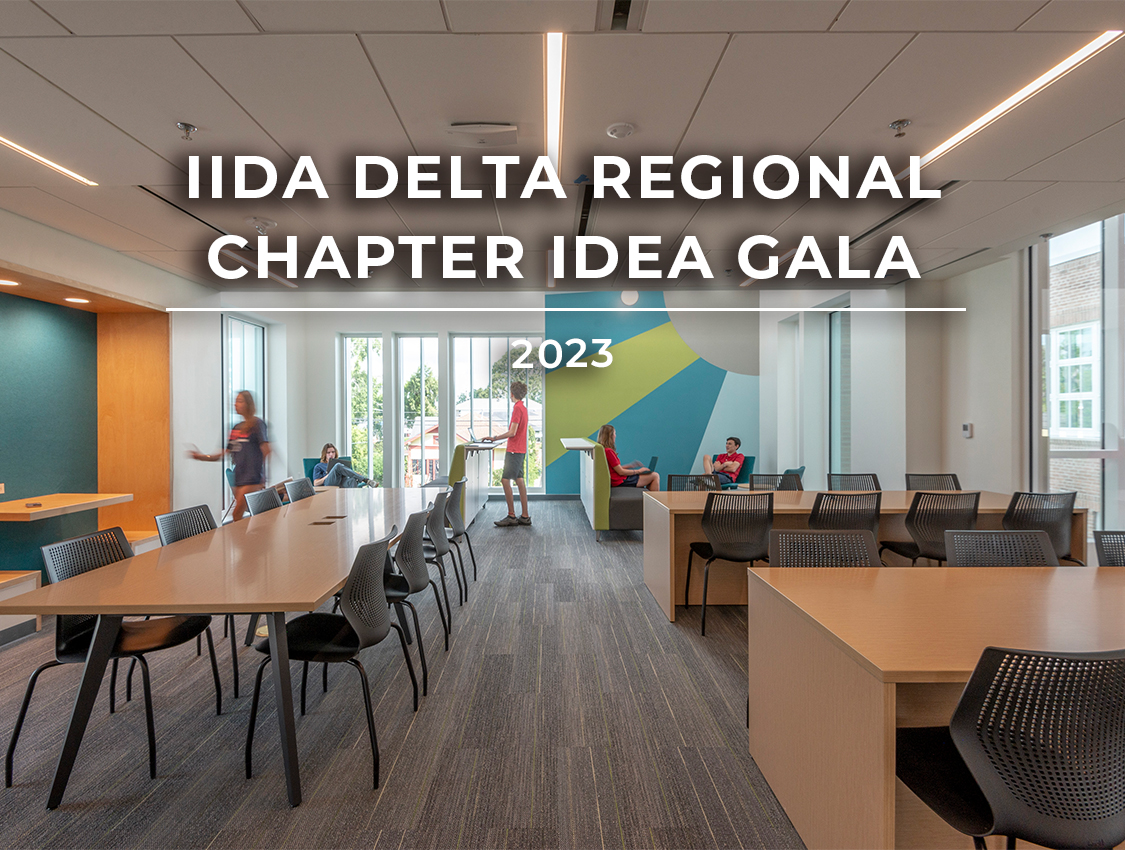 15 Nov

IIDA Delta Regional Chapter IDEA Gala 2023

On Saturday, October 7, 2023, the design community gathered for the IIDA Delta Regional Chapter IDEA Gala, which celebrates interior design excellence across Louisiana, Mississippi and Arkansas. This year AOS and MillerKnoll were thrilled to be the Presenting Sponsor for the event. This year's theme "Bright IDEA" took attendees on a journey back in time to the disco era. From neon lights to disco balls, guests were completely immersed in the event's spirit, adorned in glittering outfits that ranged from dazzling sequins to vibrant colors.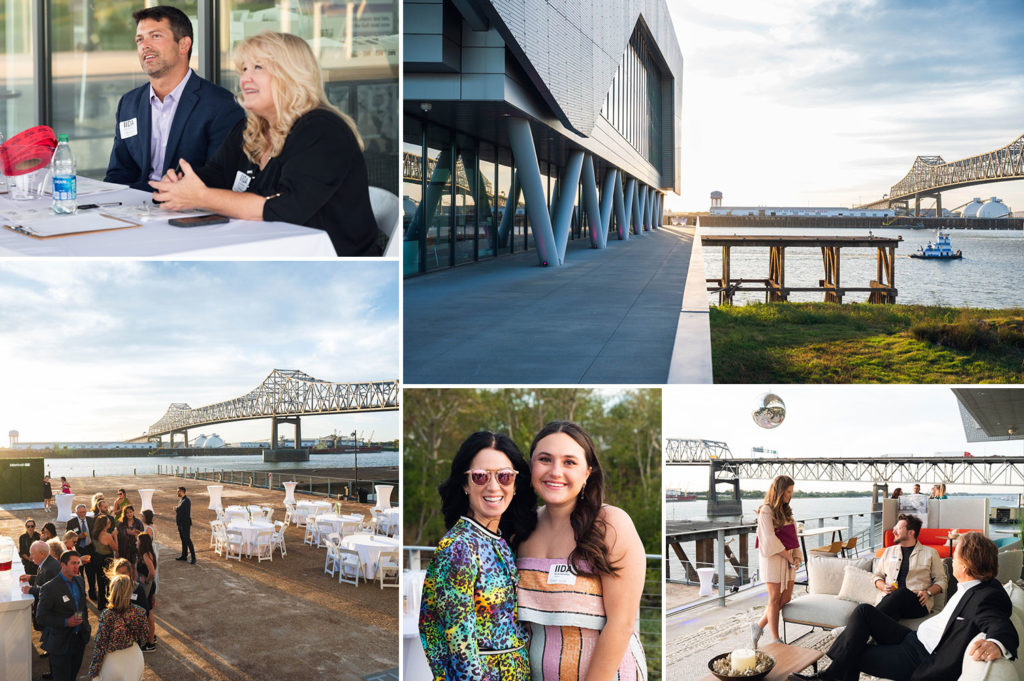 For the special occasion, the Delta Regional Chapter returned to The Estuary, part of the Center for Coastal and Deltaic Solutions in Baton Rouge, which overlooks the expansive Mississippi River. Attendees gathered on the historic Baton Rouge City Dock for passed hors d'oeuvres and a festive cocktail hour. Never shying away from a party, AOS + MillerKnoll embraced the disco theme wholeheartedly, crafting signature drinks inspired by design icons,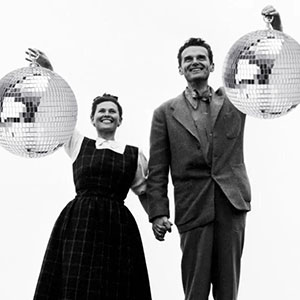 Eames Studio 54 Spritz
A delightfully disco-themed pairing inspired by Charles and Ray Eames, the dynamic duo of modern design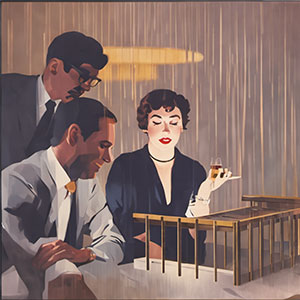 Florence 75
A color changing cocktail inspired by Florence Knoll and the women who changed the design world and defined the industry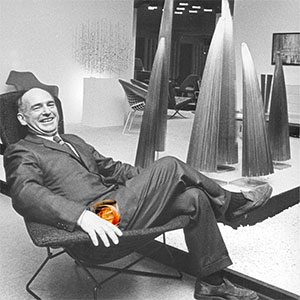 Harry Gold Fashioned
A shimmering take on a classic inspired by the gilded sculptor and artist himself, Harry Bertoia
Guests also had the opportunity to win an original live painting by Francie Abell, Director of Interior Design at Studio Kiro. As the night concluded, the painting was raffled off with the proceeds contributing to the support of interior design advocacy initiatives.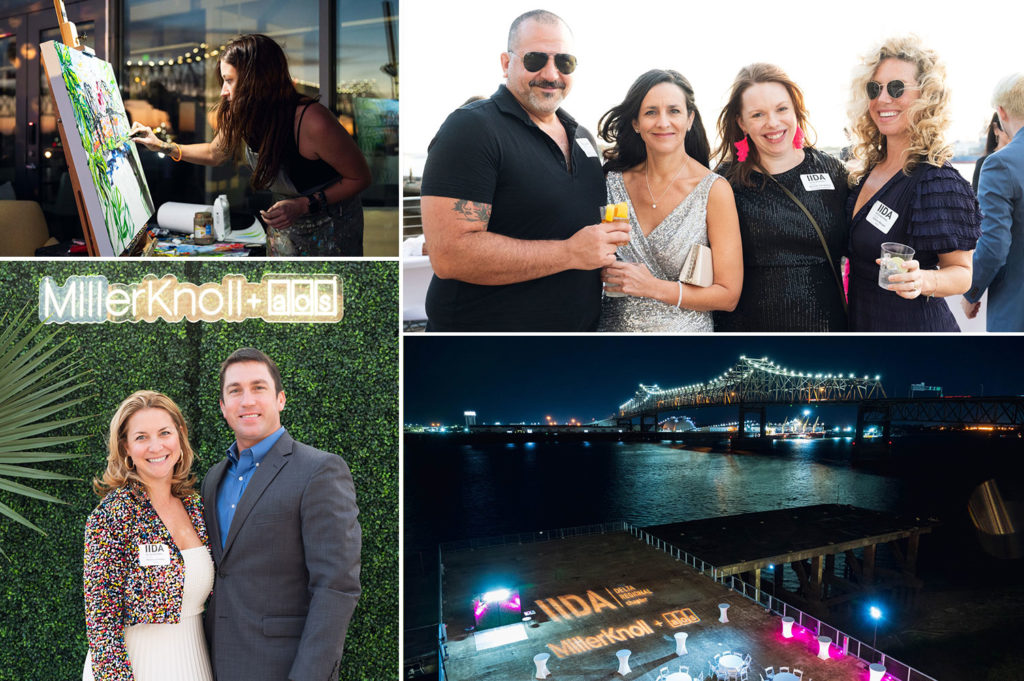 For the awards ceremony, Shelby Russ, Jr., President + CEO of AOS, and Laurie Martin, MillerKnoll Market Development Executive for Louisiana, took to the stage to share opening remarks. Always drawing inspiration from design trailblazers, we find ourselves contemplating the lasting influence of Florence Knoll on the industry. In a notable statement to The New York Times, she articulated, "Good design is the sum of a designer's experience. It results from the ability to analyze and solve problems by organized thinking and imagination." This sentiment resonates deeply with our appreciation for the local design community's unwavering dedication and commitment. Every day, they generously contribute their time, talents, and profound ideas to enhance our daily lives and the environment, underscoring the enduring impact of design on our distinct region.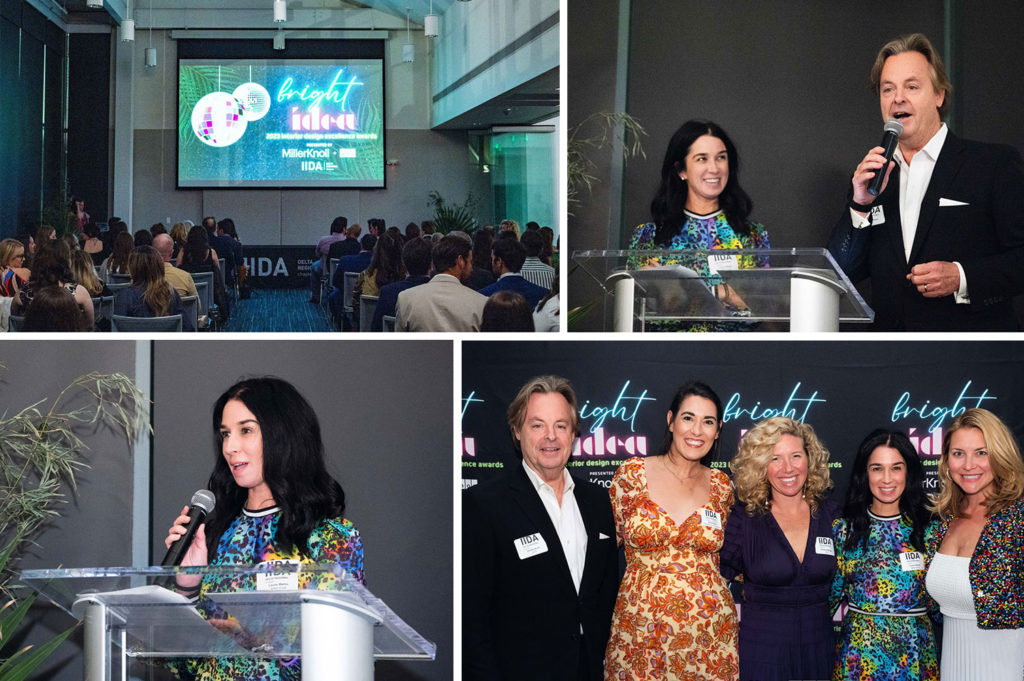 The stage was graced by many collaborating partners, representing the brilliant talent, inspiring achievements, and a promising future of our region. It is evident that the creative spirit of the Delta Regional Chapter's designers continues to shine brightly, contributing to making our world a more beautiful and inspiring place.
This year's event was nothing short of spectacular, and it wouldn't have been possible without Gala chair Kristen Landry and the hard working committee. Thank you to the entire A+D community for their dedication to interior design excellence and congratulations to all the 2023 IDEA winners, including EskewDumezRipple; Grace Hebert Curtis Architects; Holly & Smith Architects; John T. Campo & Associates, Inc./Ellis Adams Group; NANO, LLC; Ritter Maher Architects; Studio West Design & Architecture; TIEK BYDAY; Trapolin-Peer Architects; and WBA Architecture!
Click here to see more photos from the event on Facebook.
We'd especially like to recognize a few of our clients, who we were honored to partner with on these award-winning projects.
Award of Recognition – Hospitality, Large
Click here to learn more.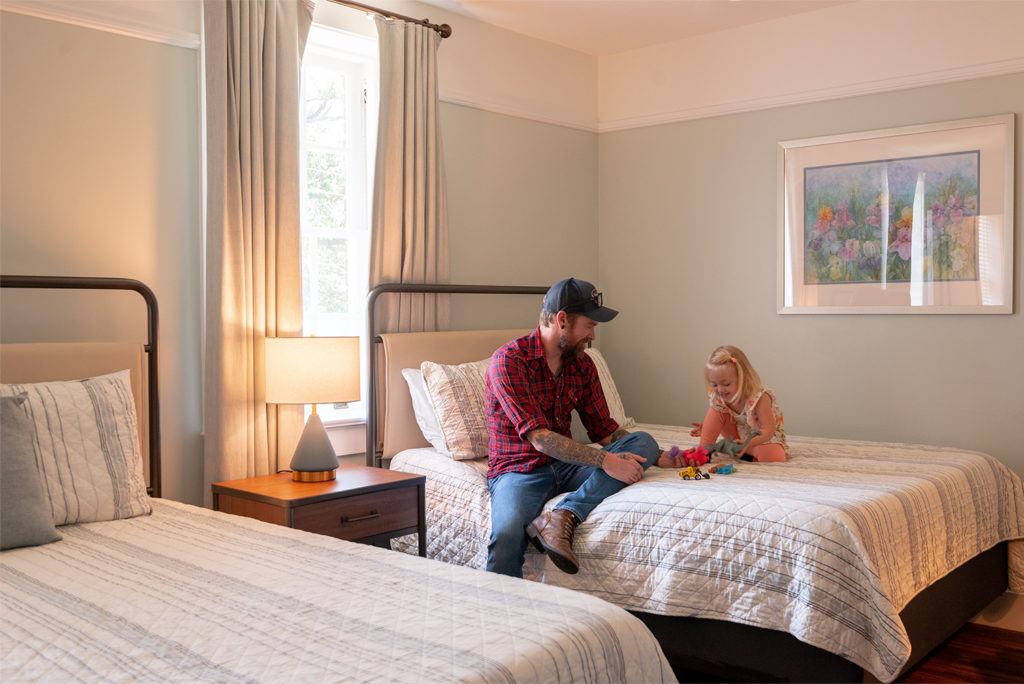 Award of Excellence – Renovation/Historic Preservation
In 2011, Bivian Lee, Jr., established Son of a Saint (SOAS), a New Orleans nonprofit dedicated to empowering fatherless young men through mentorship, education, emotional support, and life skills development. To meet the increasing demand for their services, SOAS acquired a 12,000 sq. ft. building in Mid-City in March 2020, officially named the Son of a Saint Bivian Lee Jr. Center. Trapolin-Peer Architects and NANO transformed the space to create a safe and welcoming environment while preserving the original structure. This center serves as SOAS' headquarters, expanding their capacity to provide comprehensive services and programming, including tutoring, college counseling, mental health, nutrition, education, peer-to-peer activities, culinary lessons, and fitness opportunities. AOS and MillerKnoll collaborated to furnish the Bivian Lee, Jr. Center with comfortable, durable, and cost-effective solutions to support their team, mentees, mentors, partners, and board members for years to come.
Click here to learn more.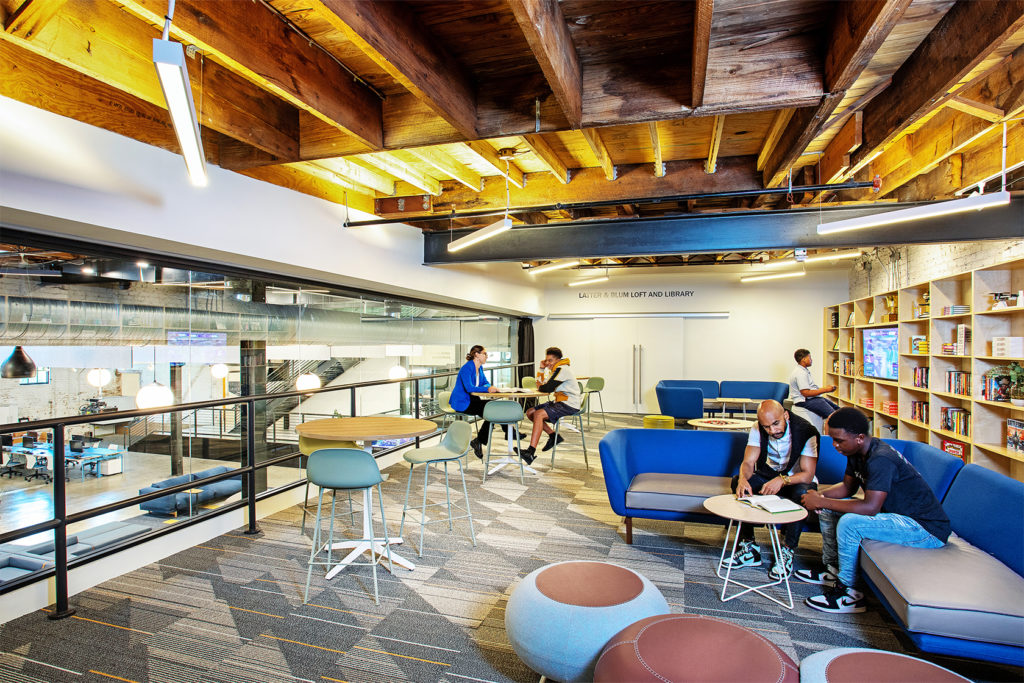 2340 Dauphine Street
Studio West Design & Architecture
Award of Recognition – Renovation/Historic Preservation
Built in 1910 as the R.V. DeGruy Pharmacy, this Edwardian-style building, located on a corner in Marigny, faced interior deterioration over the years. After being acquired by Studio West, the architecture and design firm embarked on a revitalization of the structure, leveraging federal and state historic tax incentive programs. The result is a transformed space that now serves as the firm's offices, complete with a residential unit on the second floor. AOS worked with their team to provide collaborative open workstations and other office furnishings that support their team.
Click here to learn more.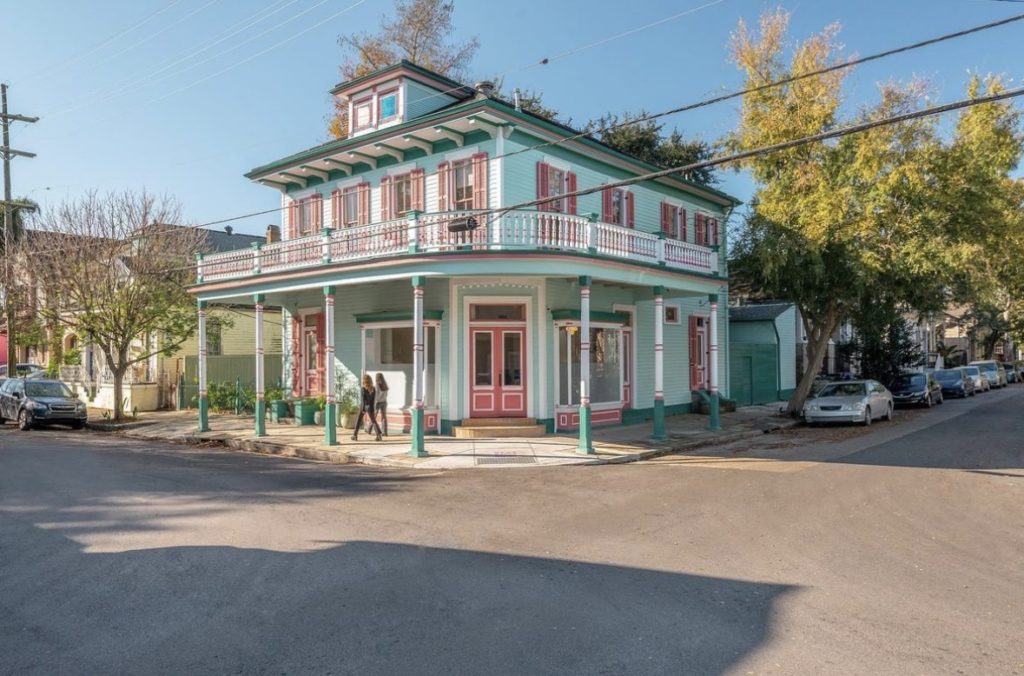 Award of Recognition – Renovation/Historic Preservation
In 2015, Lycee Francais de la Nouvelle-Orleans (LFNO) acquired the historic Alfred C. Priestley School in uptown New Orleans. This was a huge step in creating a cohesive, centralized location for students in grades 8-12 and fostering an integrated school identity. However, the campus had been sitting vacant for 22 years, and the site was in dire need of revitalization. EskewDumezRipple (EDR) led the renovation and expansion of the three-story classroom building and gymnasium, breathing new life into the long-abandoned structures to create a supportive, engaging, and state-of-the-art school. AOS collaborated closely with the design team to provide education furniture and storage solutions for various campus areas, including the classrooms, labs, lobby and administrative offices, community/multipurpose room, student services area, faculty/staff break and work rooms, and a counseling area. Upon completion, EDR transformed the Priestly Campus into a revitalized educational hub, marking a significant chapter in LFNO's commitment to providing a dynamic learning environment for its students.
Click here to learn more.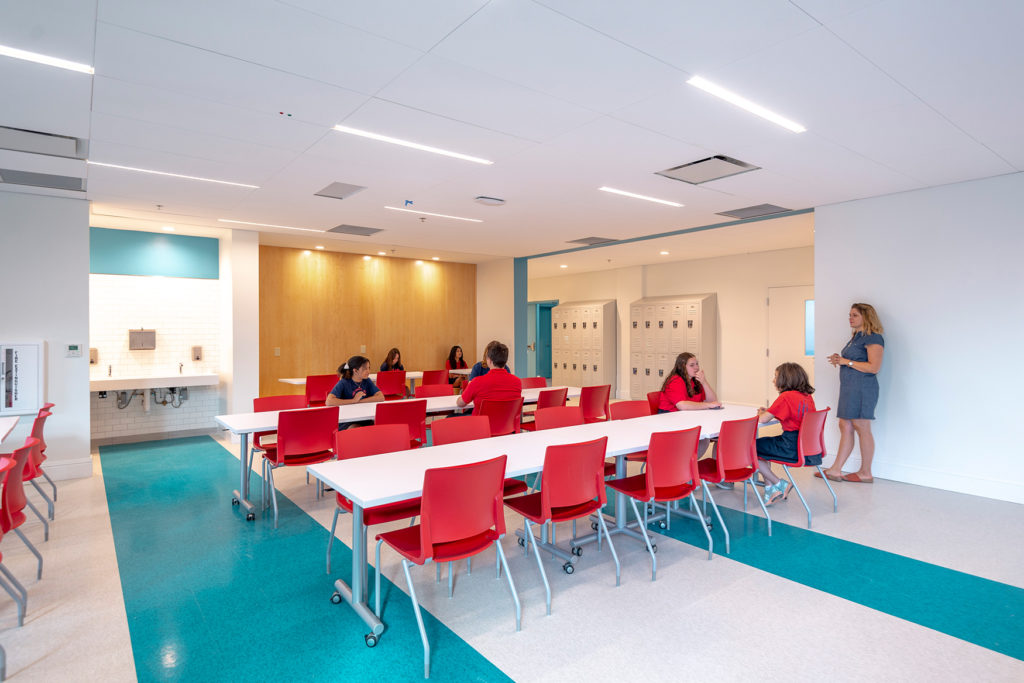 Award of Recognition – Corporate, Large
Duplass APLC, a distinguished legal defense firm catering to clients across Louisiana, recently underwent a rebranding and concurrently relocated to the Metairie Towers. The law firm engaged NANO to design a comprehensive interior renovation spanning three suites on the 6th floor. Recognizing the significance of efficient communication, accessibility, and streamlined case management, they sought a workplace that echoed these values. Covering 13,400 square feet, their new office exudes a warm, modern, and collaborative ambiance, skillfully balancing privacy with teamwork. AOS worked with the design team at NANO to provide acoustic solutions in the collaborative areas in addition to furnishings for the entry, private offices, administrative workstations, conference room, library, and staff break room.
Click here to learn more.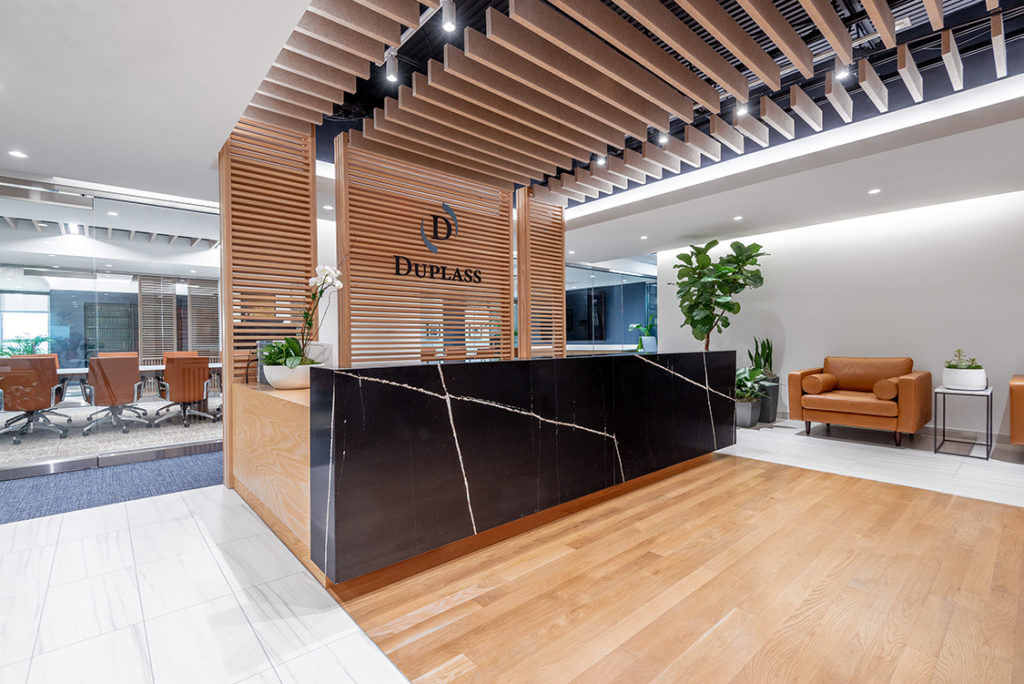 Award of Recognition – Government/Institutional, Large
Designed by Holly & Smith Architects, the newly renovated LSU Barnes Ogden Art & Design Complex—formerly known as the Studio Arts Building—transforms the historic structure into a world-class education facility. Due to its listing on the National Register of Historic Places, the design team meticulously adhered to preserving the building's original features and charm. Originally constructed between 1923-1924 and known as the Old Engineering Shops, the building was the first of several structures as part of LSU's original master plan. In addition to providing necessary and updated improvements, the design team also reorganized the building's interior to better serve the needs of the school. The facility now houses modernized studios for foundational art programs, ceramics, print making, and sculpture, as well as office spaces and art galleries for the LSU College of Art + Design.
Click here to learn more.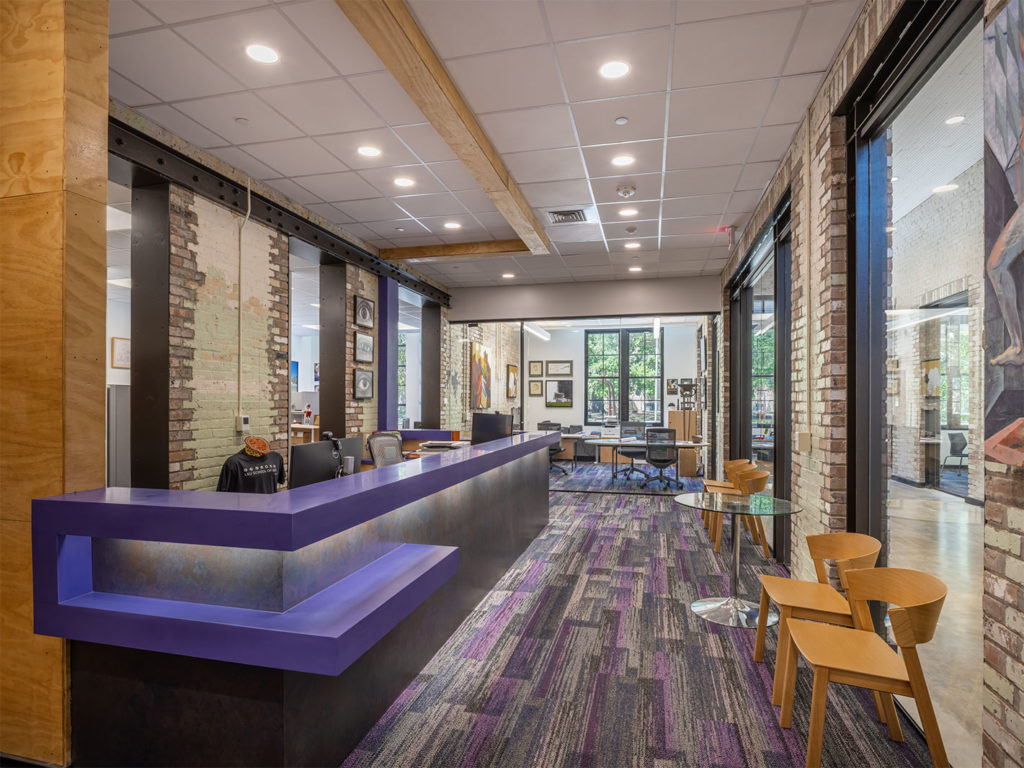 Bruce Museum
Award of Recognition – Government/Institutional, Large
This renovation and expansion for the Bruce Museum, a regional, world-class museum in Greenwich CT, more than doubles the facility's existing square footage and creates a welcoming visitor experience with clear circulation, generous galleries, and an iconic public face connected to the landscape surrounding.
Click here to learn more.